Military Discounts for GM Vehicles
For anyone in the military, you might have found that buying a car can be a prohibitive expense. If you are away most of the year, then buying a car can feel pointless. However, if you are looking to either get a car for yourself or for your family, then you'll be happy to know that military discounts for GM vehicles just became better than ever before.

This military discount program could help you save several hundred - and in some cases, thousands - of dollars in car investment. All eligible participants can make sure they have a reliable car that can keep everyone safe without seeing all of their hard-earned cash going down the drain!
Getting Your Military Discount with GM Vehicles
• To start off with, you simply need to come and look at the GM store and 'create' your own ideal veh...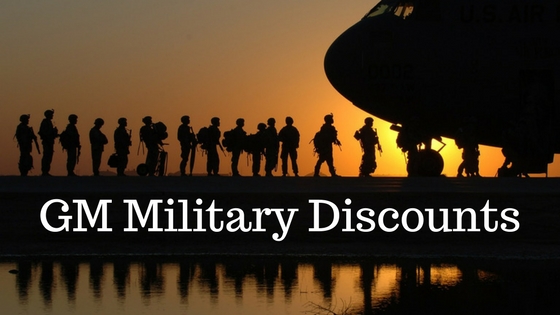 Costly Winter Car Repairs You Want to Avoid
When the harsh and cold winters arrive, one thing we need to have working in top condition is our cars. Without cars, we are left to fend for ourselves in the winter which obviously nobody wants to do. At that point, then, you should some more time looking at how to keep your car in the best position and condition that you can.
To do that, here are some of the most common winter c-ART are repairs that you might want do your best to avoid, or risk seeing your Christmas budget vanish without a trace!
• Tire Damage. Alright, so tires aren't the most expensive item to repair on the list but they are still an expense; one you could spend more on than you intended in the wrong situation. Tires make up a large part of the cost for standard car repair in the winter, though, so keep that in mi...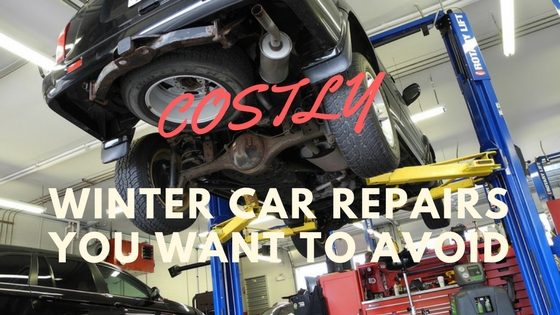 All About Car Trade-Ins
When it comes to getting a car trade-in to go your own way, you can find it's a battle of the mind as much as anything else. Trading a car in and walking in knowing that you just got good value for all of your hard work is very important. However, many people walk out of a dealership all high-fives only to find out that they have been comprehensively ripped off!
To help you avoid that embarrassment, here are some decent car trade-in tips that we live by. With these, you are far more likely to get a car trade-in that is going to really make a big difference.
Getting The Best Car Trade-in Value
• Start off by paying attention to market value; with so many price comparison sites out there, ignorance is no excuse. You don't need to be a walking dealership to know a cars value; just look i...
What is a FICO Auto Score?
FICO Auto scores are specific industry version. It is delicate and predictive in the potential condition of auto loan repayment crisis. The base FICO Score is created first then adjusted on predicting the probability to pay as agreed in the future such as an auto loan.
FICO score is the basis of FICO Auto Score. FICO Score is the one that designates you in the level of worthiness in any sort of credit. On the other hand, FICO auto score is the one that designates you in the level of worthiness in any sort of credit specifically for auto loans.
Some of the automobile finance lenders use the FICO Auto Score instead of FICO Score. It is essential to know what score lenders need to use in their review process of the credit. They also determine the other information they need to consider in the...
What To Do If Your Car Overheats.
When you are driving around in your car, one of the most common yet easily avoided problems can be overheating of the vehicle. Should this happen to you it can be a source of worry, frustration and confusion.

Thankfully, dealing with an overheated car isn't quite as challenging as it might sound: when managed in the right way, in fact, it can be pretty easy to administer. Let's take a look at what that might entail.
If you are worried about overheating, or it has happened before and you had no solution, you should try and implement the following:
• Look for Steam. Steam is the obvious sign - no smoke without fire, and no heat without steam. If you see steam pouring out, then you have an engine that cannot handle itself. Steam is not something that you should just ignore - and it certainly ...
New Care Care Tips
You've taken the plunge and brought home your shiny new car. It's a thing of beauty which you'll be admiring for a while every time you see it. You'll likely be hearing advice from friends and neighbors who stop by to see your new ride. Here are a few tips to take care of your new vehicle.
A little care goes a long way.


Brakes
New brake pads on new brake rotors don't really require a break-in procedure. The texture deliberately left on the surface of the iron discs will grind down the fresh surface of the pad material within a few miles. Even so, refrain from high-speed stops or dragging the brakes for a few hundred miles.
Oil
Change the oil regularly.
Interior
A generous dousing of Scotchgard or a similar protectant on the cloth upholstery and carpets will keep dirt, pollen and mildew from ...
Leasing Versus Buying a Car
Car shopping means you have a decision to make once you've picked out the vehicle you wish to drive home. FH Dailey Chevrolet would like to shed some light in this post about the differences between buying vs leasing a vehicle. If you are financing your vehicle, leasing is one option. Let's look to see if leasing or buying makes the most sense for you.
Benefits of Leasing a Car

Leasing a car is similar to financing the purchase of the car in many ways, but there are some key differences. You might be able to get more car for less money by leasing. That's because a car loan is based on the full price of a new car, while a lease is based on only a percentage of the car's price. For example, on a $30,000 car, you'd finance the entire $30,000 purchase price with a car loan. With a car lease, y...
Spring Cleaning Tips for Your Vehicle
Spring is here and you may have the urge to take stock of your home for some spring cleaning. Your vehicle will also benefit from a spring cleaning. We've put together some tips to get you started.
Remove anything you don't need.
Have a garbage bag and a "keep" box handy, because you'll want to hang on to some of the stuff. Be thorough: Get under and beside the seats and in the trunk.
Slide all of your seats all the way forward and pull out your floor mats, so nothing escapes your notice.
Vacuum the Inside
You'll want to work from the top down, because gravity dictates that stuff stirred up works its way down to the floor. Also, yank out the floor mats for a quick pass with the vacuum. Then use a house or shop vac and a rigid tool such as a screwdriver to work dirt out of the creases near ...
Common Car Related Tax Deductions
You may be thinking about preparing your taxes as the April 15 deadline nears. There are some common car-related tax deductions available. Read on to learn more.
If you use your car exclusively in your business, you can deduct car expenses, according to the Turbo Tax website. If you use your car for both business and personal purposes, you must divide your expenses based on actual mileage. Car deductions are for a car, van, pickup or panel truck used for business according to the IRS website.
It is important to note that costs related to travel between a taxpayer's home and regular place of work are commuting expenses and are not deductible.
If you drive from your usual work site to another job-related destination -- a sales meeting, to get office supplies, or to the airport -- those miles...
The 2017 Chevy Bolt EV

The 2017 Chevy Bolt EV has great range of 200 miles from an electric battery and is priced less than the average new car. It's a great option for getting around town. A floor-mounted battery powers a 200-hp electric motor; in our testing, we recorded 96 MPGe and a 75-mph highway range of 190 miles. It rides well over rough roads and acceleration is great, launching the car to 60 mph in 6.5 seconds. The cabin has a 10.2-inch touchscreen and a driver-facing 8.0-inch digital gauge cluster. Apple CarPlay, Android Auto, and 4G LTE Wi-Fi are available.

From a beautifully sculpted exterior to its impressive performance, spacious interior and advanced technologies, Bolt EV has completely reinvented what an electric vehicle can be. Want proof? Bolt EV was named Motor Trend's 2017 Car of the Year.®
...
Holiday Events in the San Leandro Area
F.H. Dailey is proud to be a part of the San Leandro community and wishes everyone a safe and happy holiday season. In that spirit, the San Leandro area is hosting several holiday events in December. What a lovely way to take in the sights and sounds of the holidays.
Light Up the Night
San Leandro highlights some of its neighborhood residences in a special "Light up the Night". Residents with holiday light displays are featured for viewing.

Tapestry, the Bay Area's only combined vocal and handbell ensemble, kicks off the holiday season with a weekend of free holiday concerts in Central County.

Under the direction of Cindy Krausgrill, Tapestry will present familiar favorites, such as "O Come, All Ye Faithful" and "Ding Dong Merrily on High" as well as some not so familiar, like "Nutcracker J...
Silverado Special Editions
Did you know Chevy offers several special editions of the beloved Silverado? These editions offer amazing features that make your driving experience even better.
The first of the special editions is the Rally version. The Silverado Rally 1 Edition sports racing stripes on hood and sides of the truck as well as 20" black wheels. Available on a Custom model with Double Cab. Rally 2 Edition includes 20" gloss black wheels, 4" round assist steps. Available on LT Z71 models with Double Cab or Crew Cab
Silverado and Silverado HD Midnight Editions
Take on the night in the Silverado and Silverado HD Midnight Editions. With the Z71 Off-Road Package, these dependable trucks perform as aggressively as they look. Bold Black accents command attention, and features like off-road Goodyear Wrangler DuraTra...