Meet Our Chevrolet Team at F.H. Dailey Chevrolet
866-627-6817
Dealership Contacts 866-627-6817
Ray
Malgradi
General Manager
Ray is a car man through and through, he's been in the industry his entire working career and wouldn't want it any other way. Ray especially loves helping those customers who have credit issues - specifically when he explains to them he's secured funding for their dream machine! In his time away from the dealership you can find him coaching little league with his son or out on his boat enjoying water sports with his daughter and beautiful wife.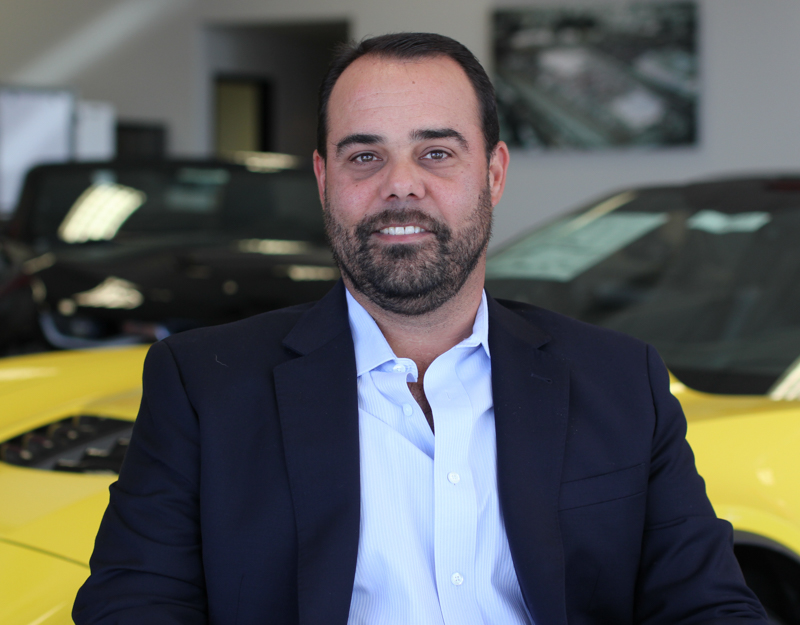 Deborah
Berenbrok
Business Manager
Debbie has been in the auto industry for over 41 years and worked with our owner Steve Song since before he even bought FH Dailey. Debbie's passions include crunching numbers, helping out at the zoo and going on motorcycle rides. In fact, she's even done a motorcycle trip over the Himalayas in India. Another cool place she's been to is Merry Cemetery in Transylvania which has a really cool story about the headstones, ask her about it!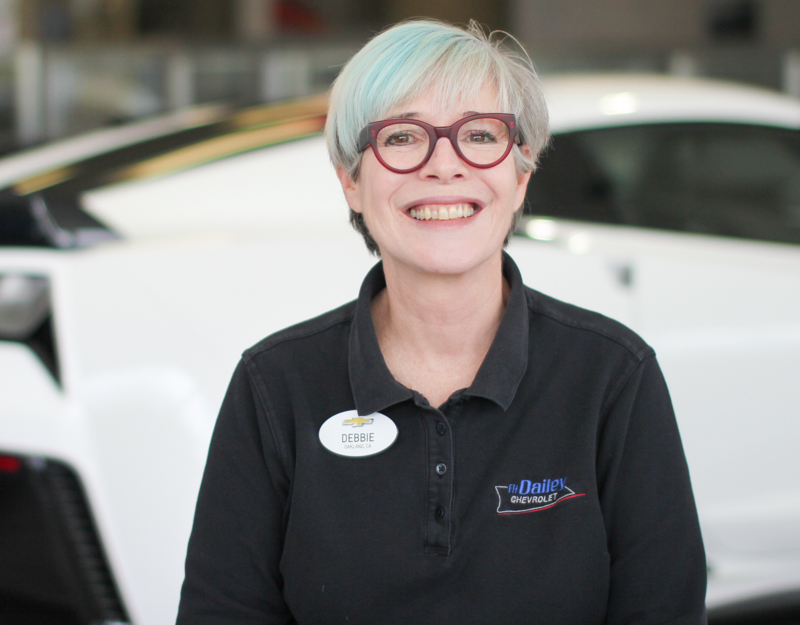 Elizabeth
Wong
Office Manager
Liz has been with FH for about 5 years, with a total of over 31 years in the auto industry. She was originally born in Sacramento but then moved around and lived in places such as Hong Kong and Singapore and one day dreams of visiting New Zealand and Australia. Outside of work she enjoys spending time with her 3 kids, making cars, sewing and pretending to like gardening.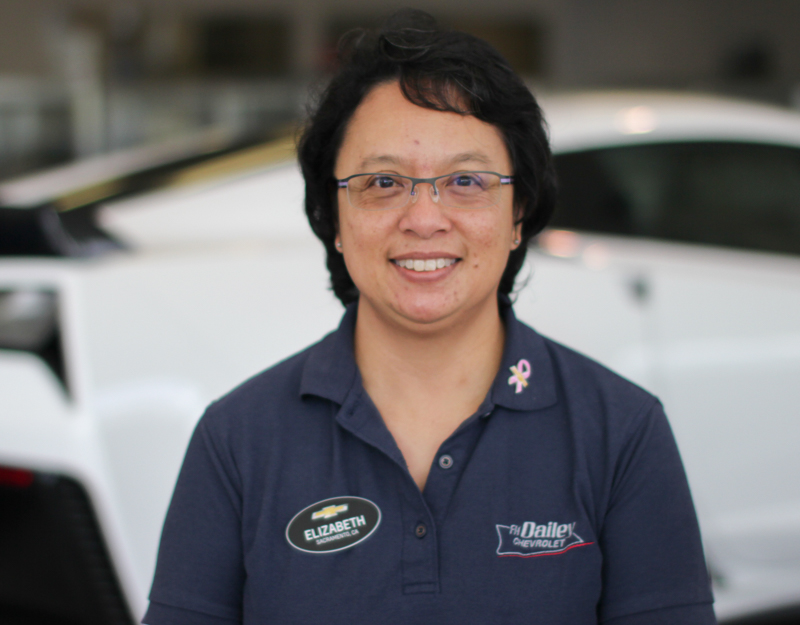 Margaret
Bellato
Office Assistant
Margaret helps us out on a part time basis since she retired from the nursing field. She enjoys writing, reading, spending time with her 3 kids and 7 grandchildren and is currently learning how to draw. She loves to travel and once went to 13 different countries in 3 months!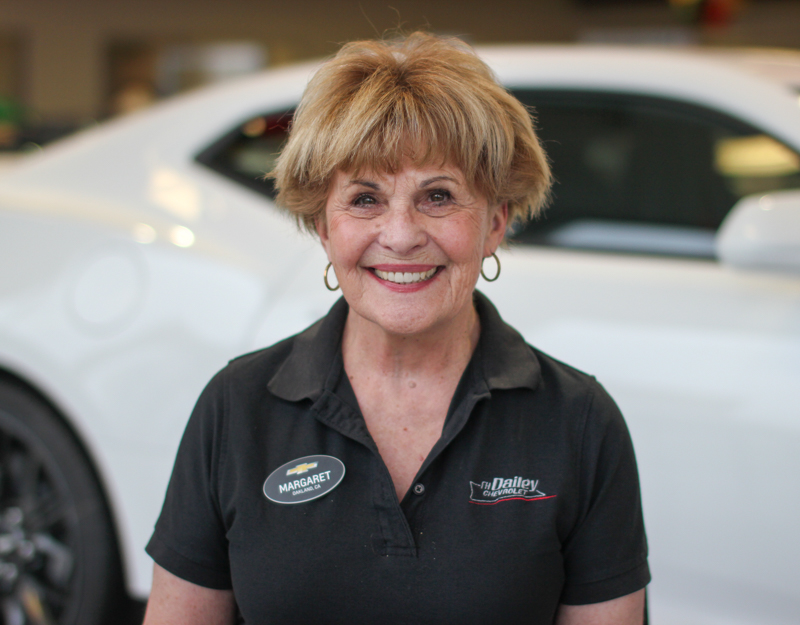 Luiza
Ruelas
Receptionist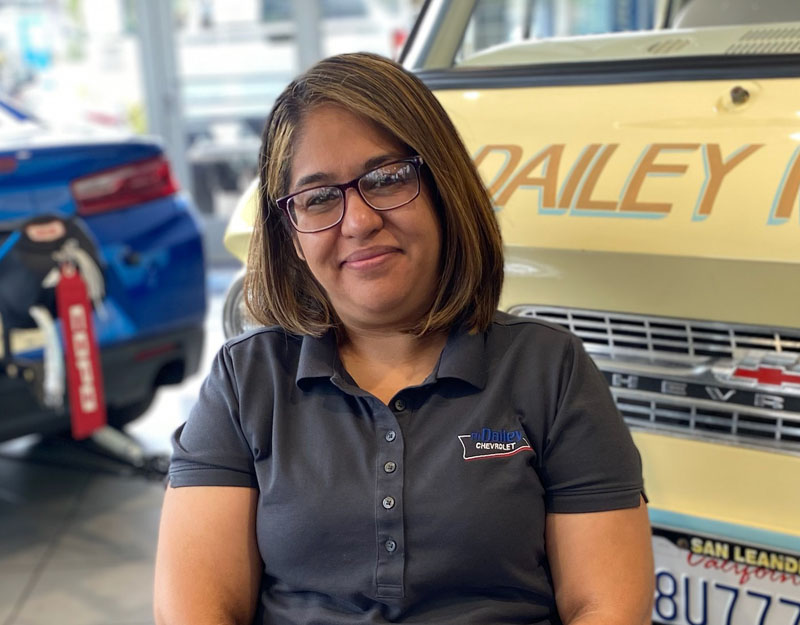 Diana
Ramos-Rodriguez
Part Time Receptionist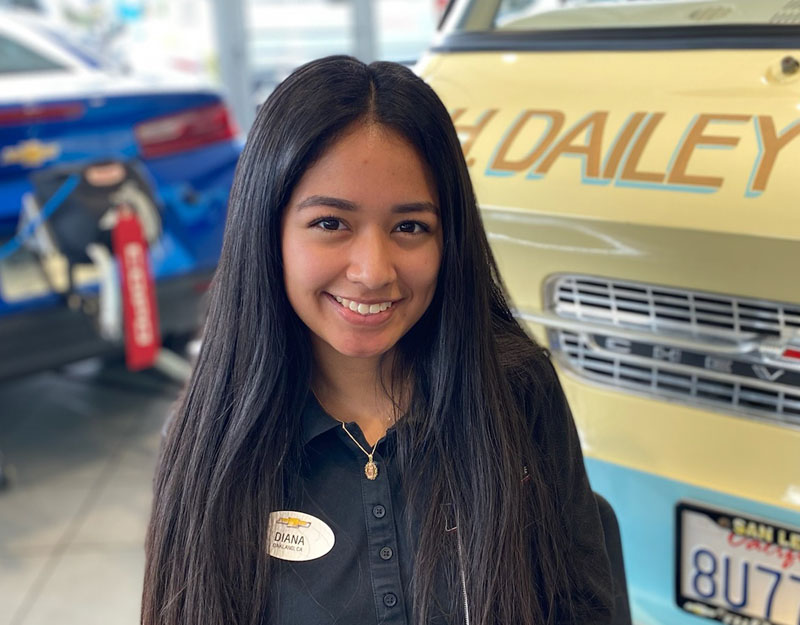 Pat has over 41 years of experience in the auto industry and is originally from Colorado. At FH, Pat most enjoys the people that she works with and outside of work Pat likes to go on day trips around the Bay Area or catching a great movie. Pat used to have an odd job working at a TV repair shop and driving all around the Bay to pick up parts. She dreams of one day visiting Greece.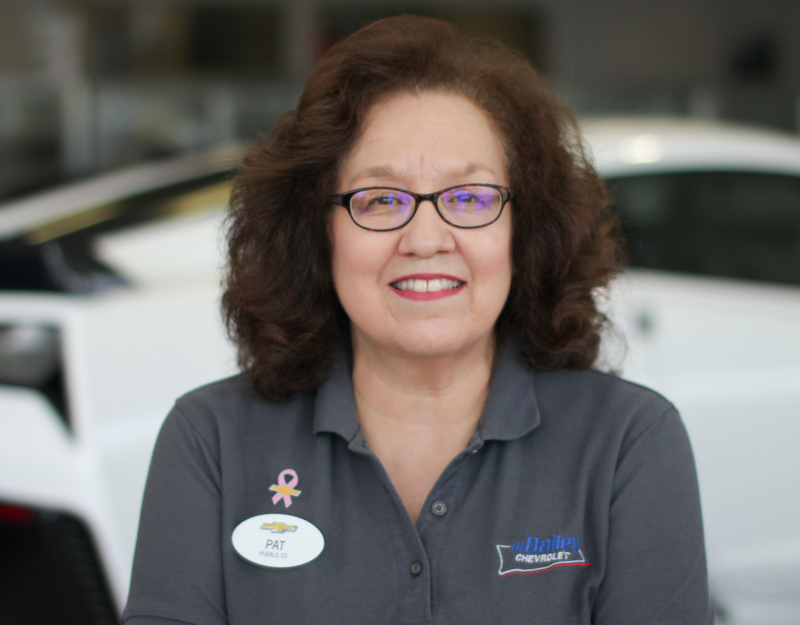 Gina
Thomas
New Contract/DMV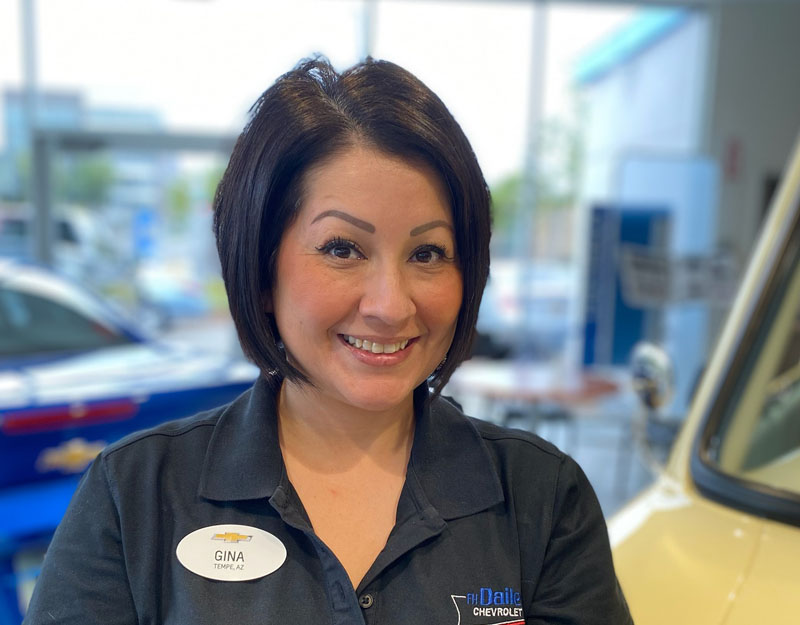 Ofelia
Ortega
Used Contracts/DMV
Ofelia brings over 22 years of automotive experience to the FH Dailey team. Ofelia was born in Mexico but soon moved to Chicago before coming here to the Bay Area. She takes pride in being meticulous and making sure that her work is done properly the first time. Outside of work Ofelia likes to dance, spend time with her family and bake her famous banana bread!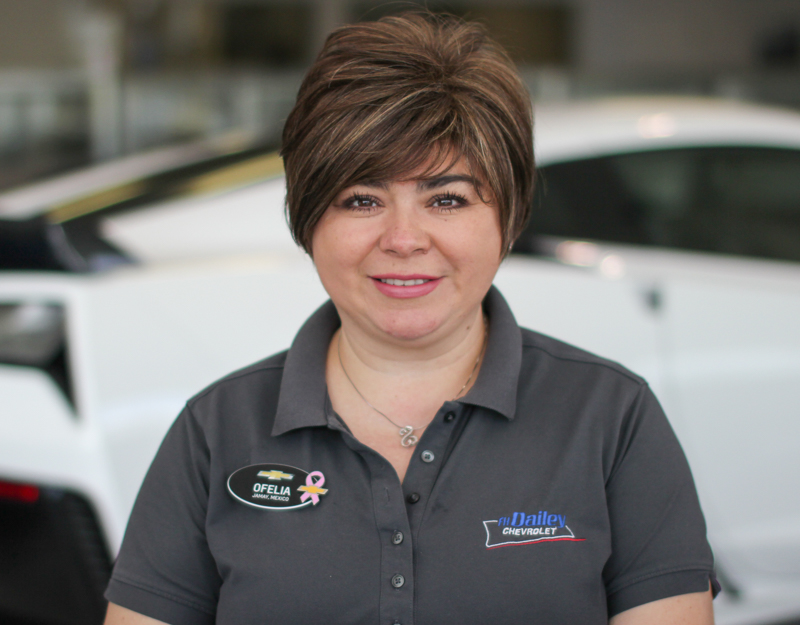 Jason
Hilker
General Sales Manager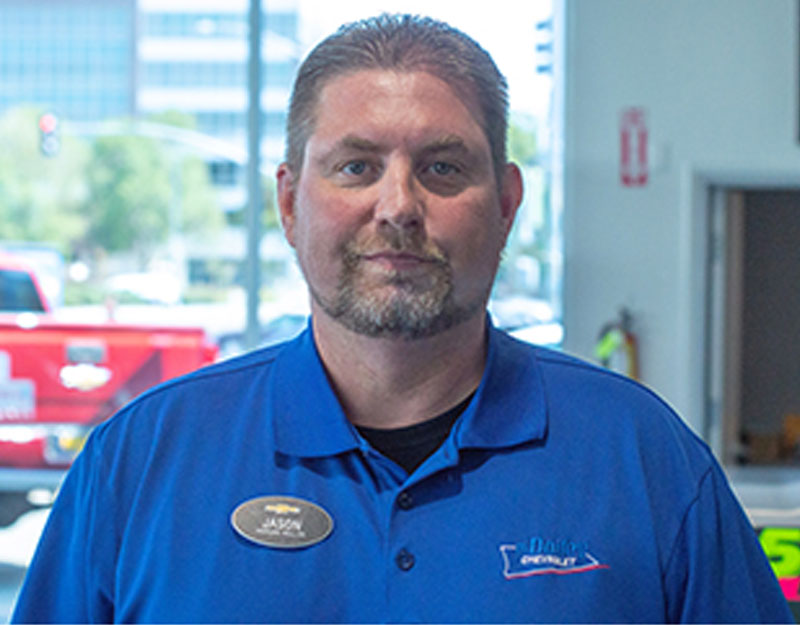 Donald
Asturias
Truck Manager
Don has been with the FH Dailey team for over 30 years and helps order/manage our entire fleet! So if you ever see a cool car or truck on our lot, Don is the creative mind behind it. Born and raised in Oakland Don loves not only selling to his customers but to his customer's kids as well. Don loves to spend his free time outdoors and has always wanted to go to Spain. In fact, there's even a province there called Asturias!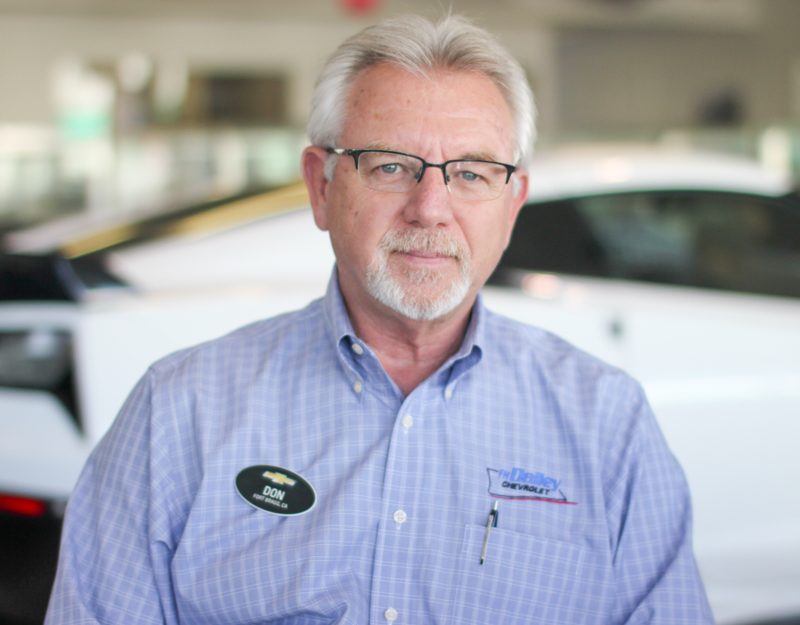 James
Moran
Internet Sales Manager
James (or Jim) brings over 50! years of experience to the FH Dailey Team. Born and raised in Oakland, Jim not only loves to sell cars but loves to be involved in sports as well. He coaches a high school basketball team in Fremont and his father was a pro baseball player for SF, you can even see the original newspaper article on his desk! When Jim retires, you can find him on his favorite beach in the world - Poipu beach in Kauai.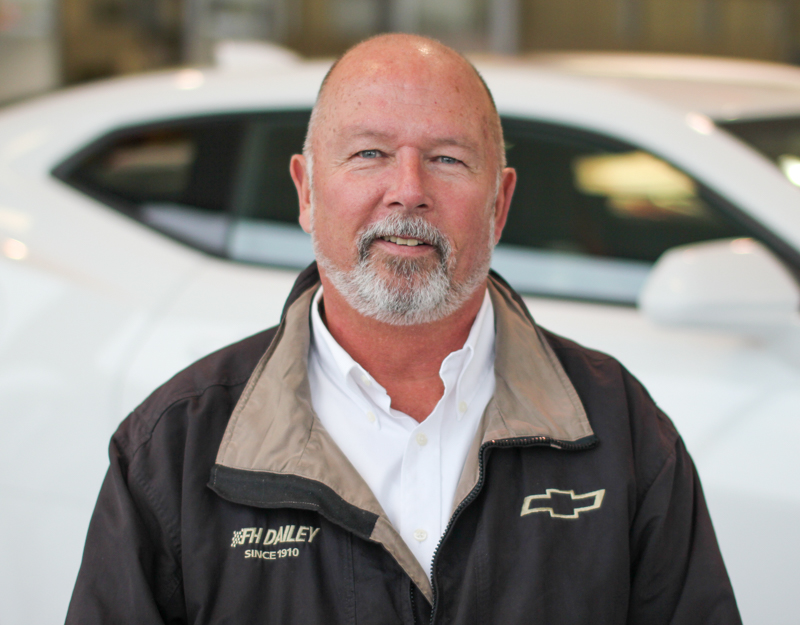 Gregory
Kim
Internet Sales Representative
Greg has over 30 years of automotive experience, with a third of that time spent at FH Dailey. What Greg loves most about his job is when he sells a customer their first brand new car, there's nothing like it! Outside of work Greg likes to cycle and star gaze, he even has his own setup at home to look out into space.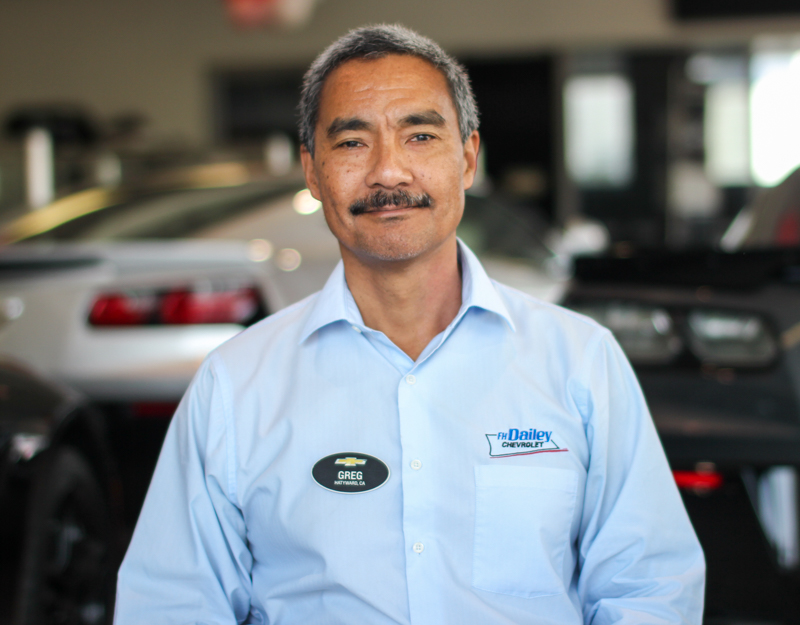 Anthony
Baker
Sales Manager
Before joining the team here at FH Dailey Anthony used to drive for a limo company so he's always been around cars and taking care of customers. Born and raised in SF Anthony is a self-proclaimed simple man, he loves to spend his free time with his 3 year old boy and BBQing with family and friends. One thing he cannot resist - Pizza, of any kind!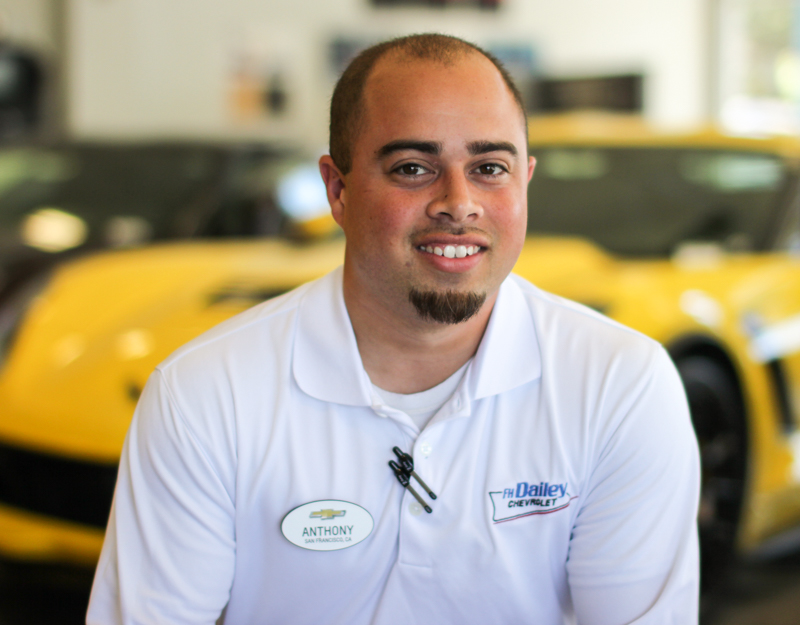 Wilder
Cruz
Sales Manager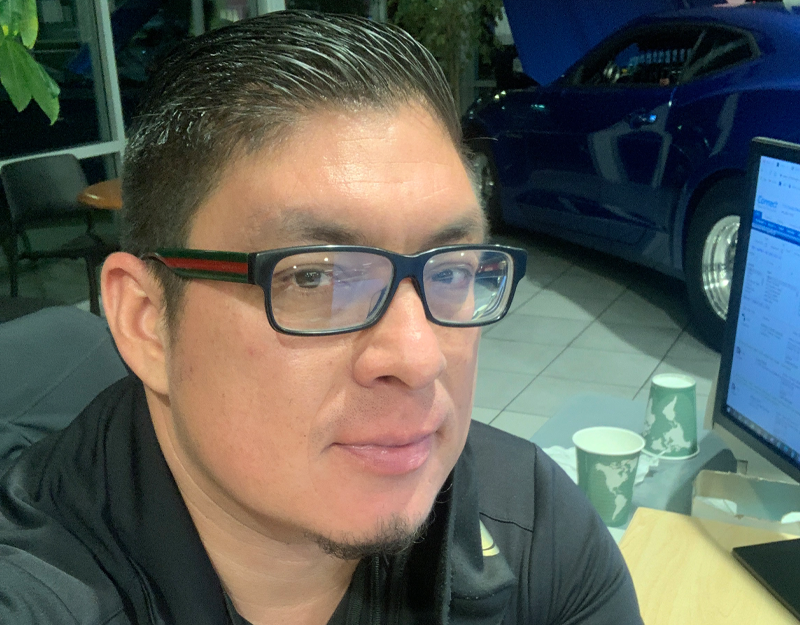 Chuck
Santana
Sales Representative
It's hard to forget Mr. Chuck Santana once you've met him. He's been in the auto industry for over 34 years and is an Oakland native. He is an Oakland Raider fanatic, and is tied in very closely with their community and players, just look at all the signed memorabilia he has up on his walls!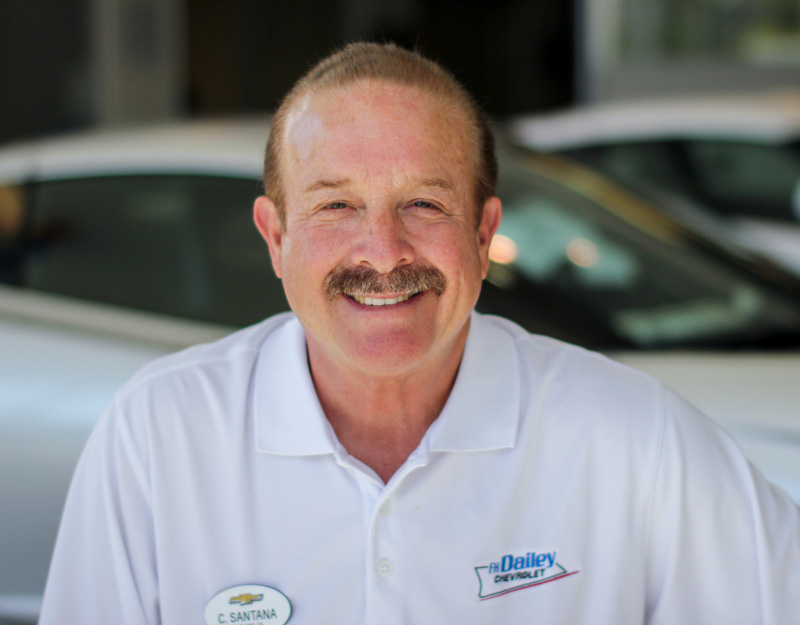 Perry
Korkoneas
Dealer Trade Driver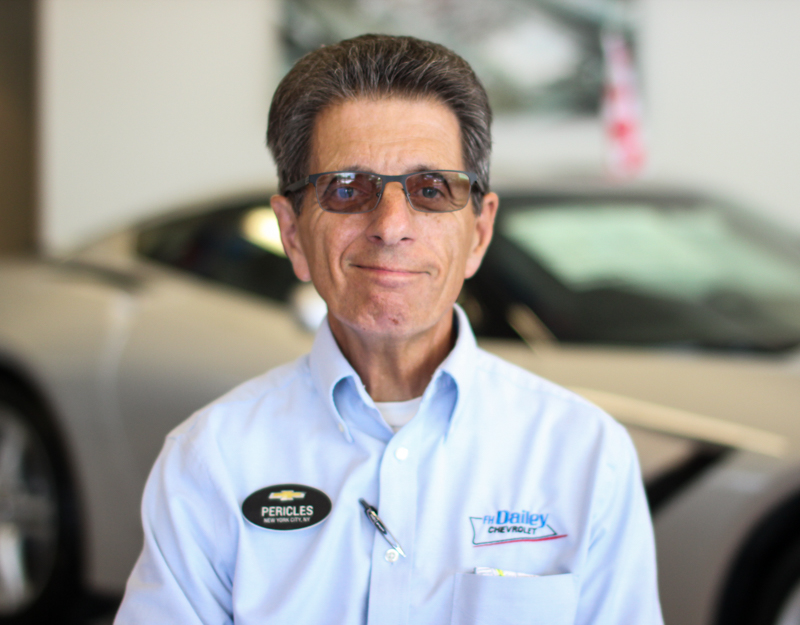 Alfonso
Sandoval
Sales Consultant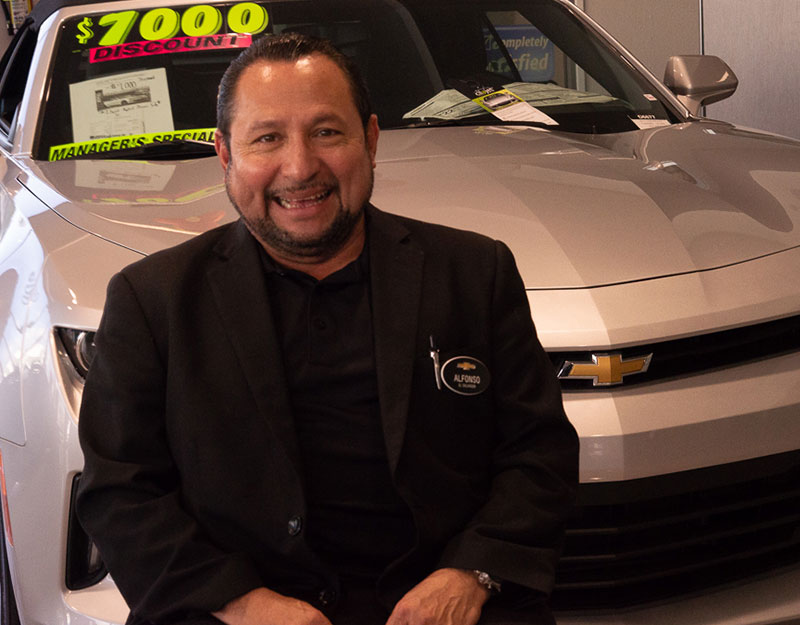 Dalia
Ulloa
Sales Consultant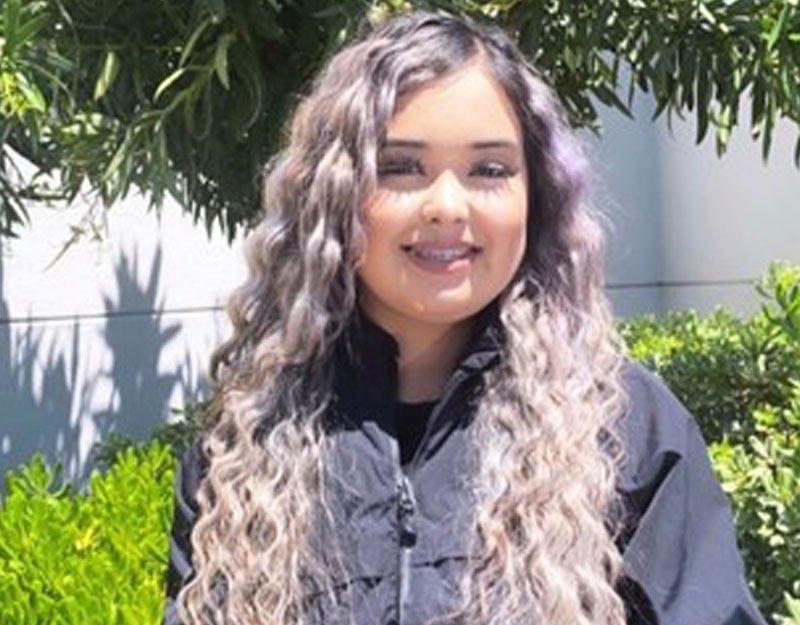 Marcus
Hasan
Sales Consultant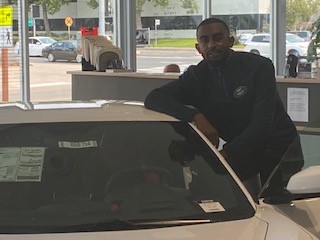 Mckenna
Venters
Business Development Center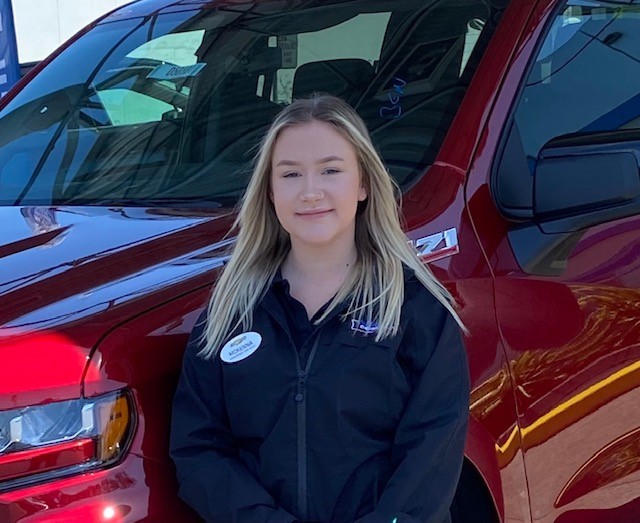 Marty
Schwartz
Service Director
Marty has been in the auto industry since he was 17! He used to work at the Arco station right down the street on Davis. He is originally from Castro Valley and now resides in San Ramon. When he isn't running the service department Marty enjoys working around the house doing renovations and repairs. Marty one day dreams of going to Hawaii and relaxing there on the beach.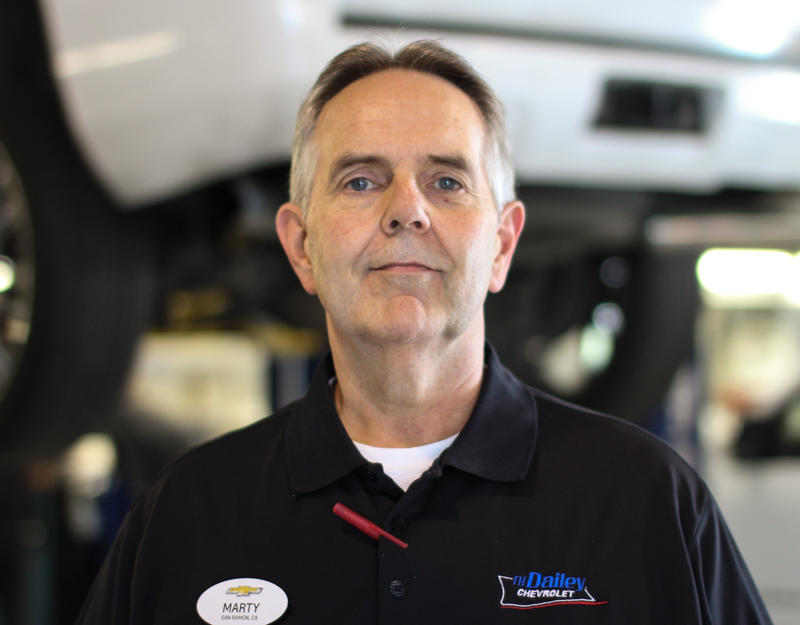 Gabe
Medina
Service Manager
Gabe has been in the industry for over 20 years! He is originally from Mexico and came over to the states when he was only 3 years old. He loves his FH family along with his two kids at home. In his off time Gabe likes to draw abstract art but his real passion is music production. In fact, Gabe has been a DJ producing and spinning House music for over 20 years!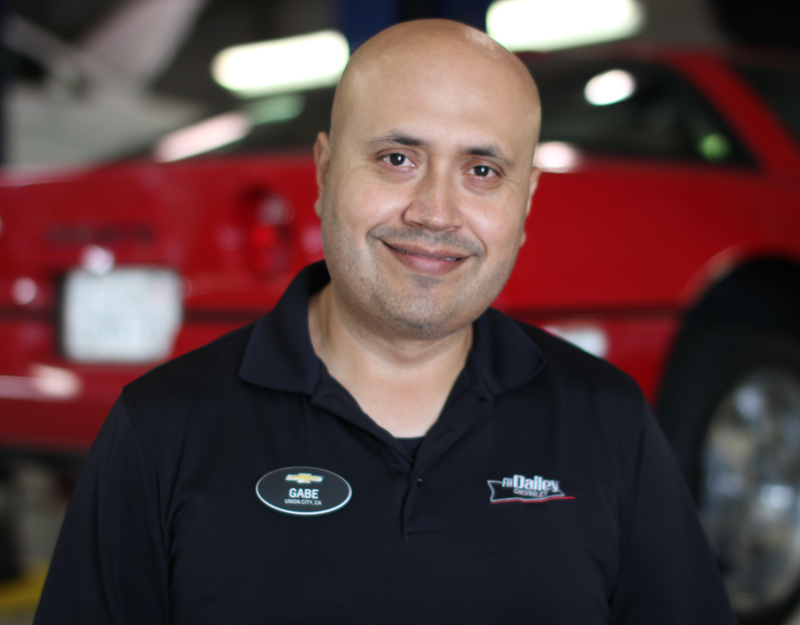 Marilou
Amon
Service Appointment Coordinator
Marilou has several years in the hotel/customer service industry and brings along her excellent people and organizational skills to FH Dailey. When she's away from the busy service department she likes to have some quiet time to herself to relax and watch a movie, sew, or do arts and crafts. She dreams of one day opening up a family shelter and giving back to the community. Fun fact - she loves slurpees from 7/11!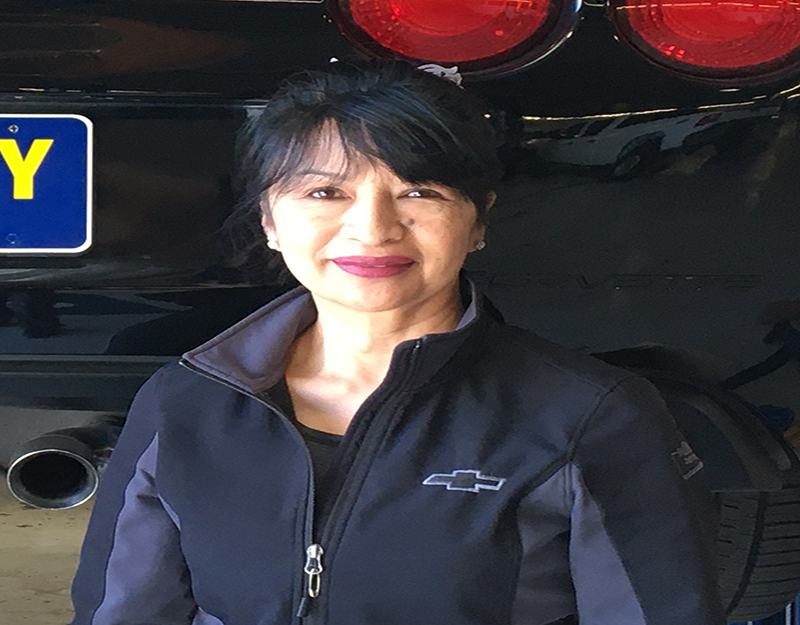 Jennifer
Schader
Administrator
When Jenn isn't keeping the service dept running at the highest level of efficiency you can catch her and her husband riding down the California coast on their Harley. Jenn likes to do things right the first time and is proud to be a great communicator. If she wasn't working for FH Dailey she would be a professional driver and would someday love to visit Alaska. Secret tip - Jenn absolutely loves chocolate!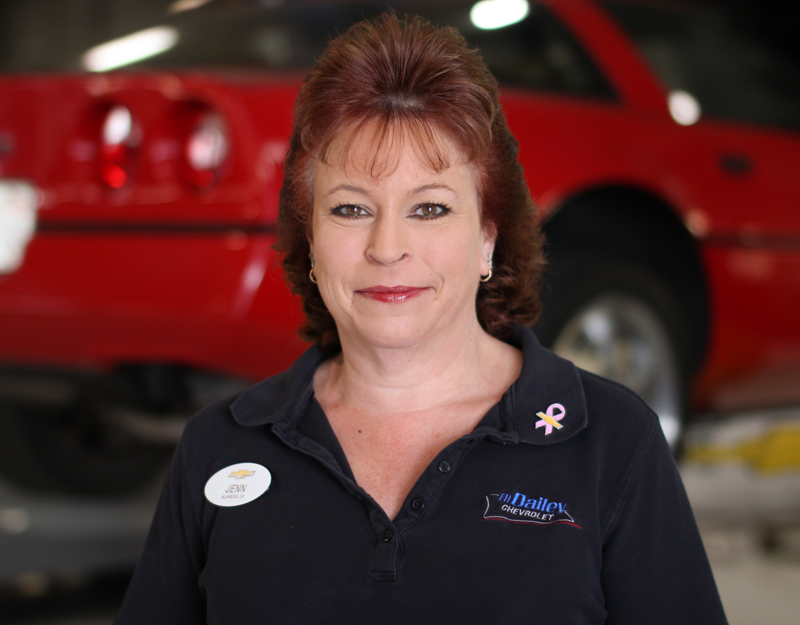 Samuel
Hernandez
Service Advisor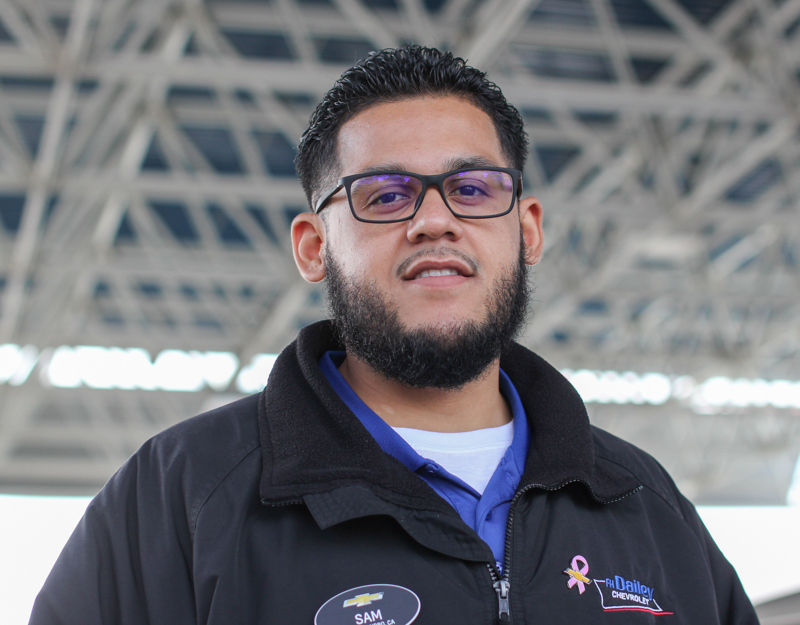 Fatima
Rios
Service Advisor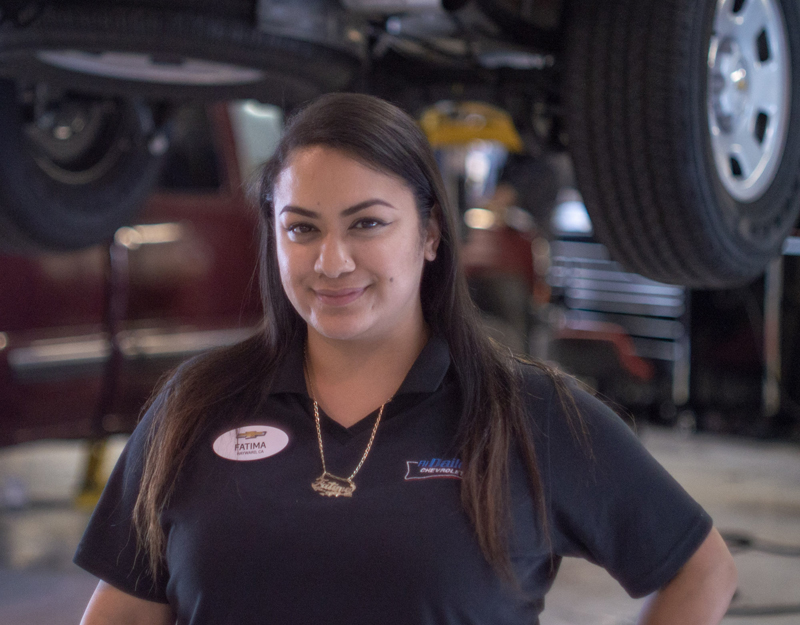 Mark
Gonzales
Service Advisor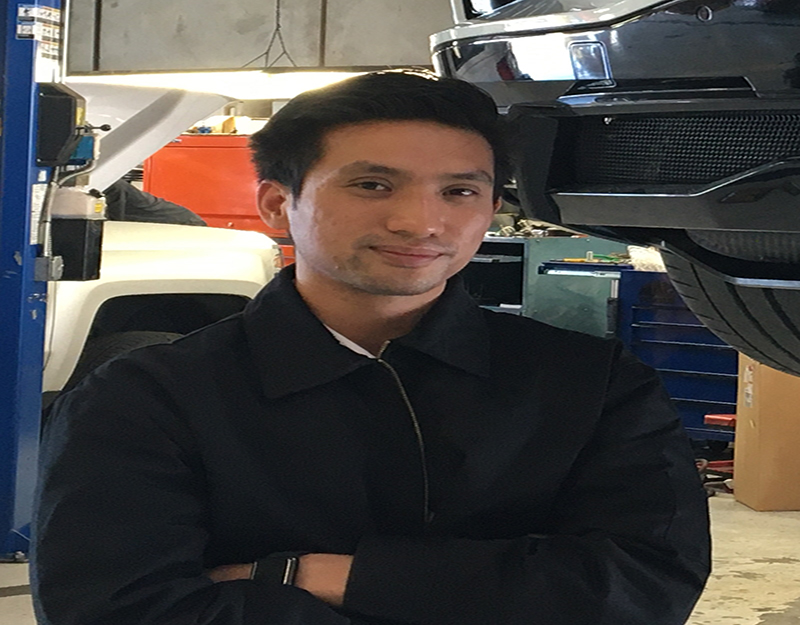 Jerred
Tong
Service Advisor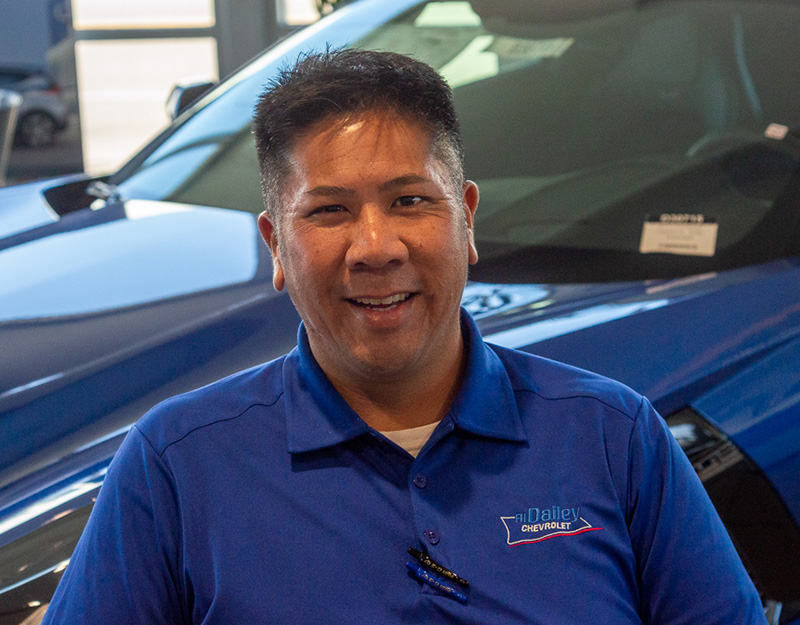 Ricky has been in the auto industry for 3 years, all with FH Dailey. In his off-time he enjoys spending time with his daughter and enjoys Football and Basketball, he's a huge fan of the 49ers and Warriors. His favorite Chevy to work on is the Cruze and his dream Chevy is the SS sedan.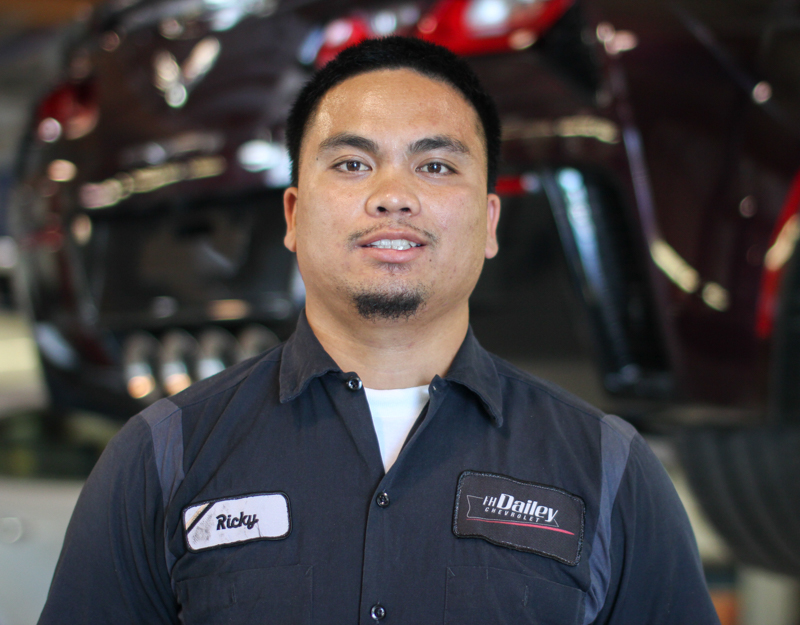 Jorge's favorite Chevy to work on is the Traverse, he loves is so much that he has one himself! Jorge brings along 25 years of experience to our team of technicians. In his free time he likes to spend it with his two daughters. One of Jorge's favorite trips was to Brazil and he one day would like to visit his grandfather in Israel.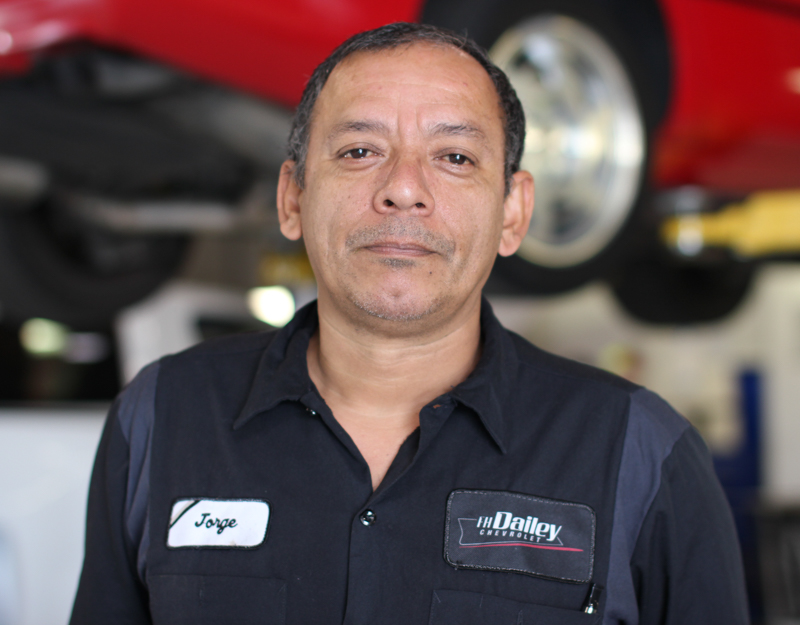 Eugene
Martinez
Technician
Eugene brings along over 13 years of experience to our team. He is a huge lover of sports - from Baseball, Basketball and Football. His favorite teams are the A's, Warriors and 49er's! His dream Chevy is the Camaro ZL1 and he one day dreams of visiting Italy and Rome.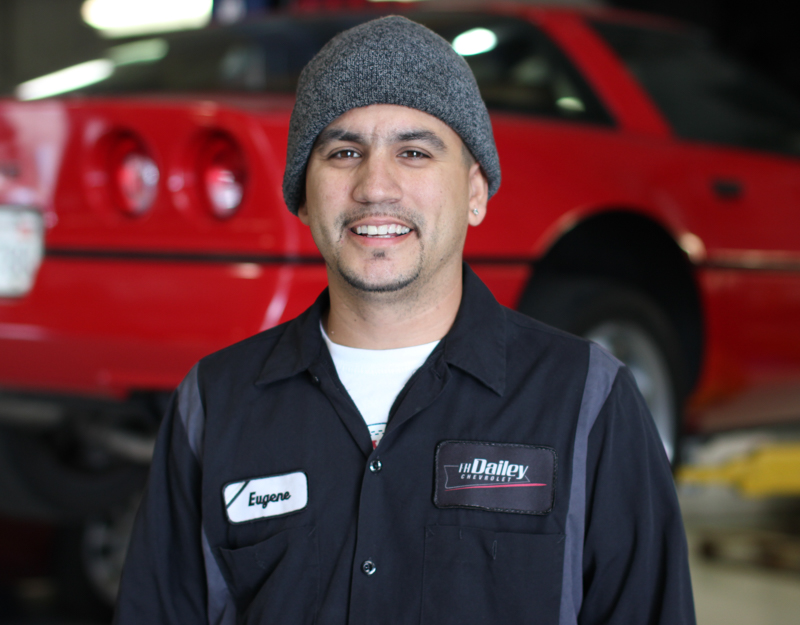 Dean brings over 33 years of experience to the FH team. He is our Volt specialist and knows the car inside and out. In his free time Dean likes to hang out with his dog and go Mountain Biking around Lake Chabot. Dean also loves photography and has been into it ever since he was young. Dean loves to travel, has been on several cruises and would one day like to go on an Africa safari.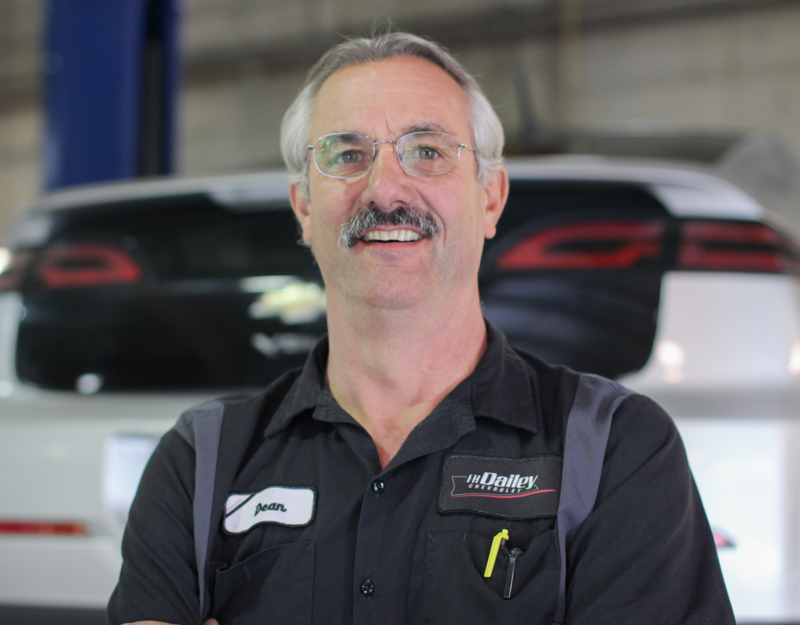 Ignacio
Zeballos
TECHNICIAN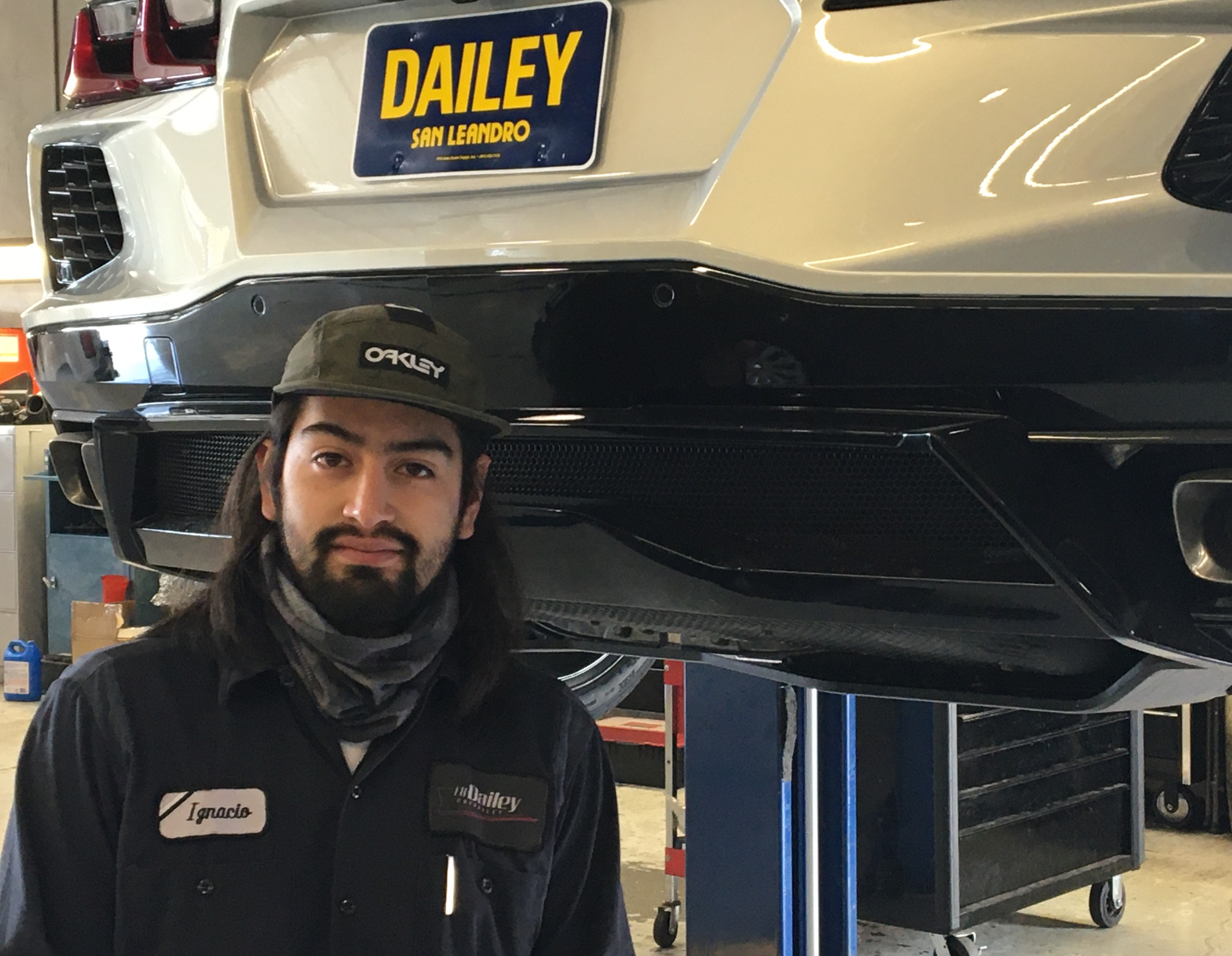 Shaun
Rodriguez
Quicklube Technician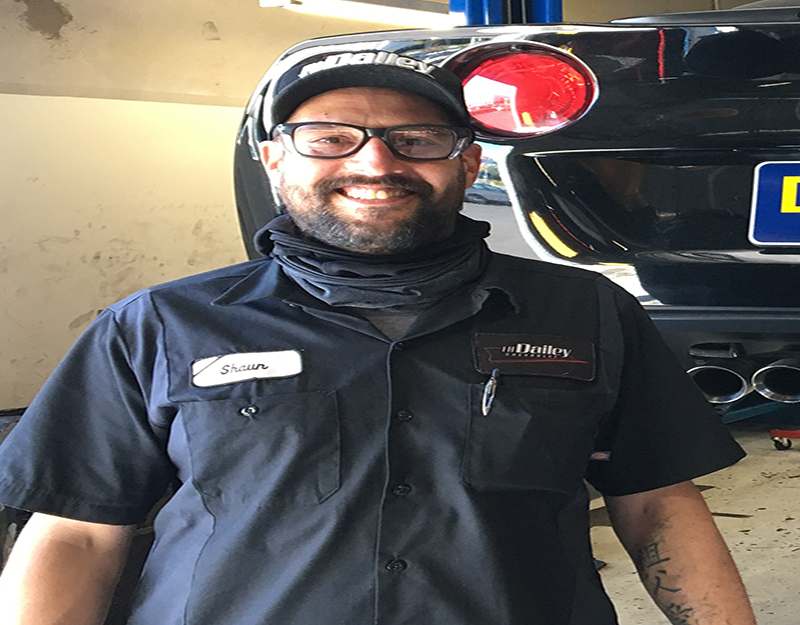 Mauricio
Ferman
Head of Detail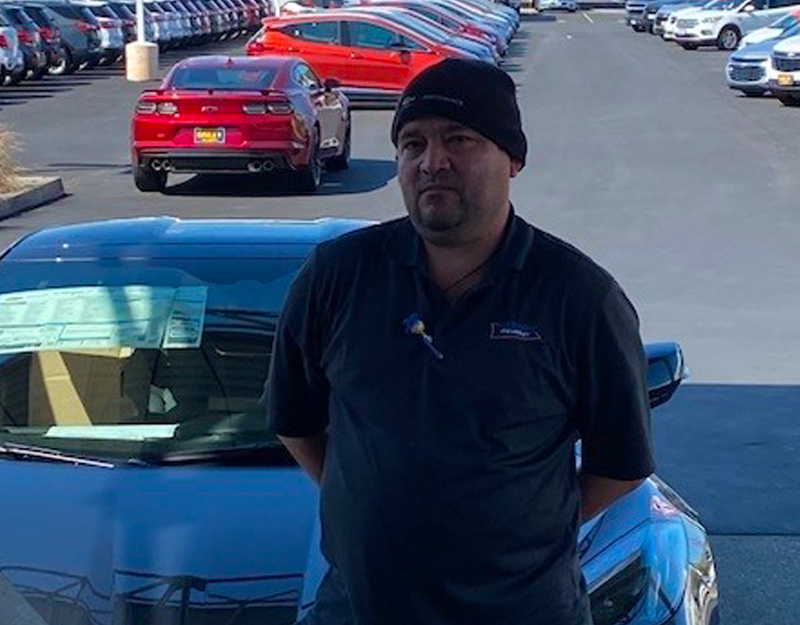 Juan
Martinez-Perez
Detailer
Juan helps keep our cars looking squeaky clean! He has been in the industry for over 15 years and his Chevy is the Colorado. In his free time he enjoys spending time with his 2 kids and going to church.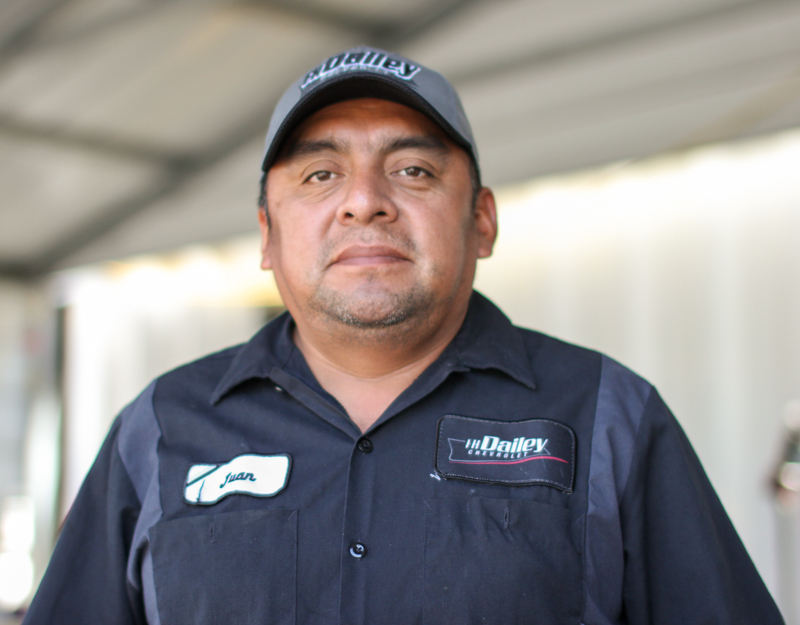 Jose
Burke
Service Porter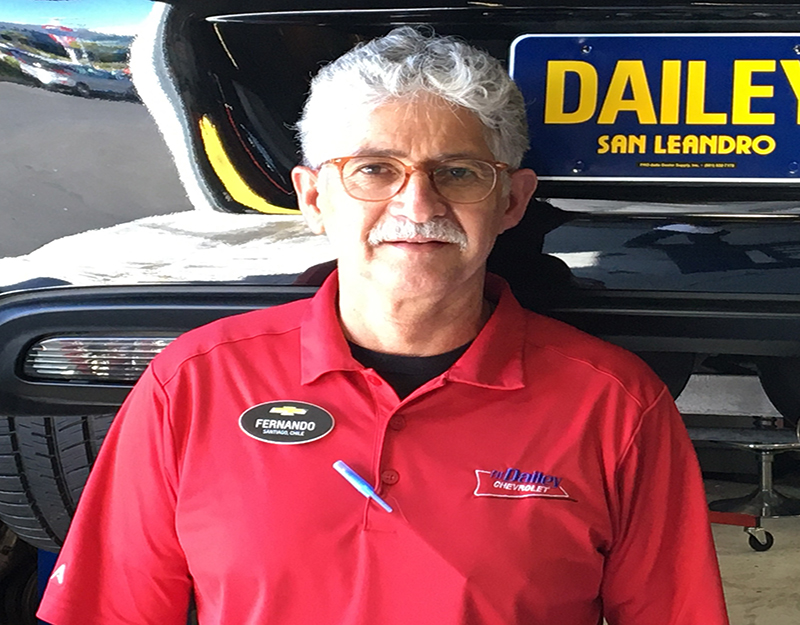 Salvador
Zavala
Shuttle Driver
Salvador is originally from Mexico and came over to the states in 1980. He has been with the FH Dailey team for 5 years and enjoys helping customers around. Guadalajara is one of his favorite places to be and he one day dreams of visiting New York. His favorite Chevy is the Silverado and outside of work Salvador's hidden talent is that he enjoys singing.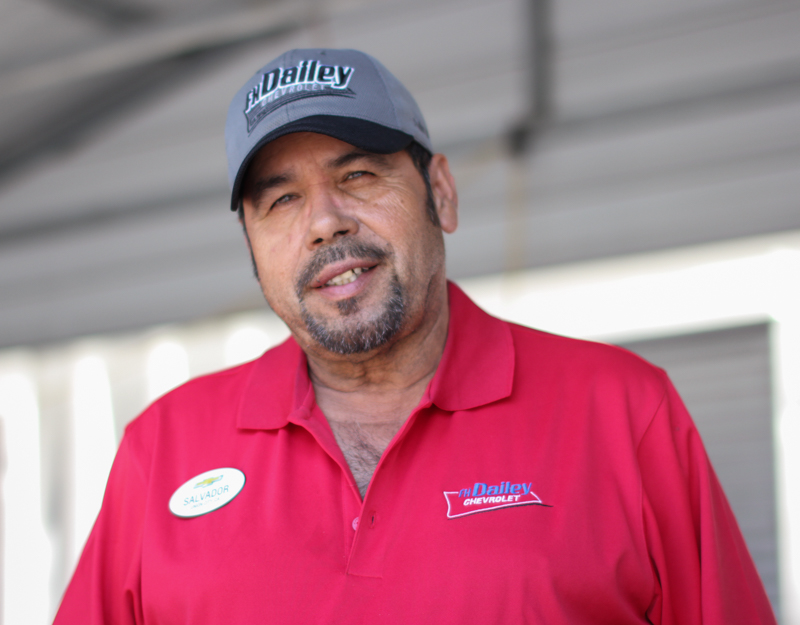 Jerry
Haggard
Parts Director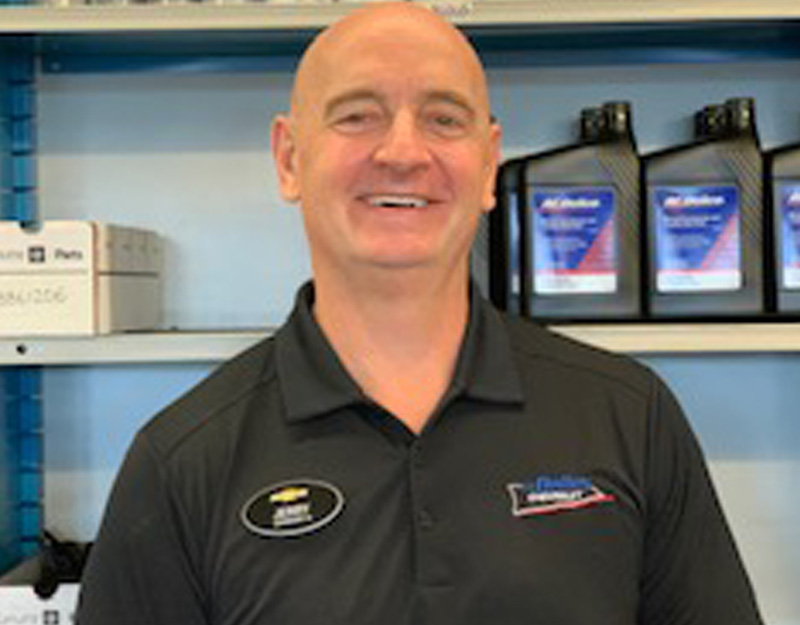 Floyd
Amerino
Parts Manager
I've worked in the automotive industry for over 30 years. As an individual contributor and in management, my primary objective has been to provide world class customer support. A team approach to customer centricity and a partnership is key to achieving this title. Strategy and relationships play a role in this endeavor. Understanding my customer's objectives and meeting this expectation is a driver within and remains my passion.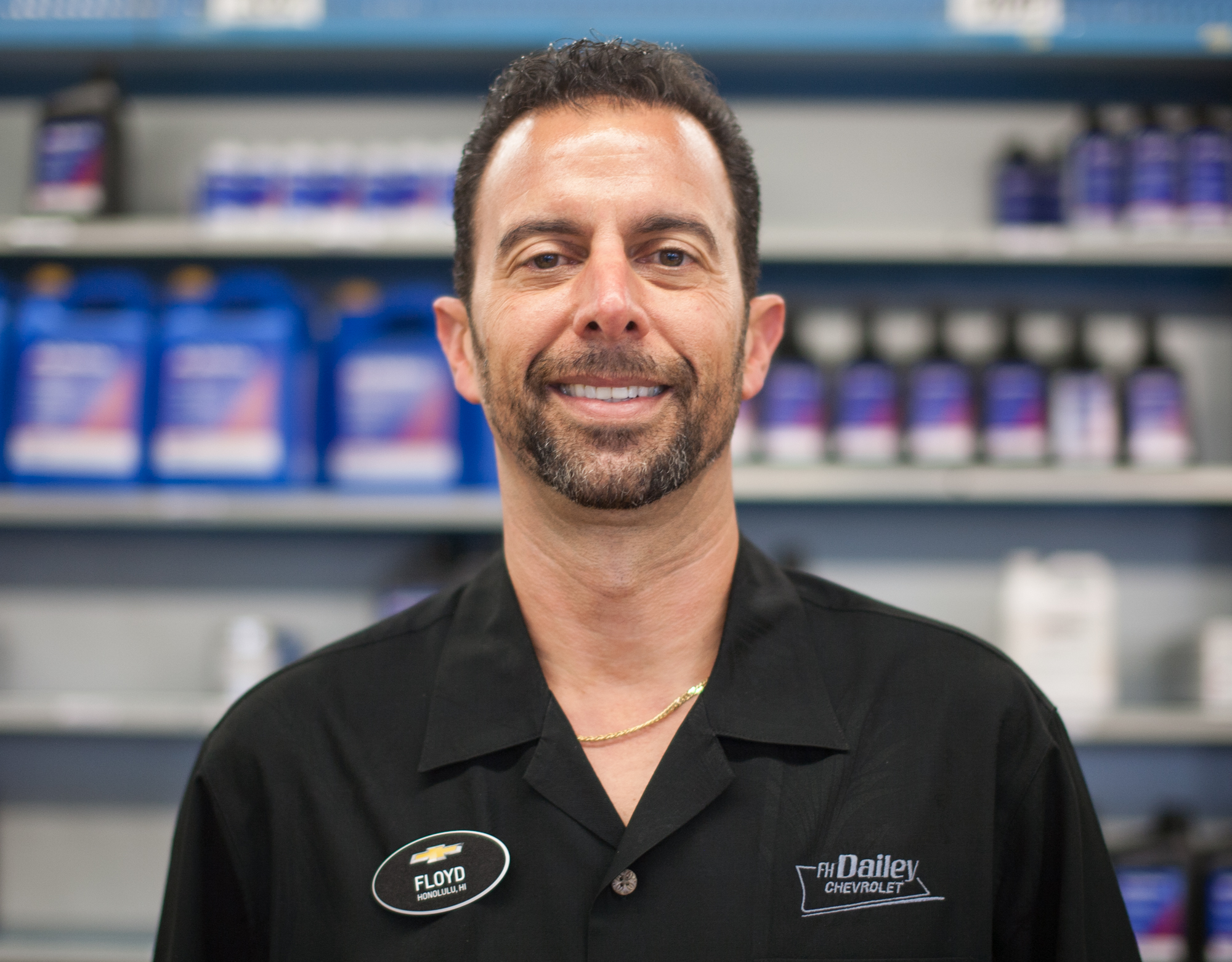 Francisco
Coronado
Inventory Control Supervisor
Born & raised in the Bay Area. Has worked in the automotive industry since the age of 16. Started as a driver and moved up to inventory supervisor. His favorite place to vacation is Mexico. He also has an identical twin brother who sometimes covers his shifts.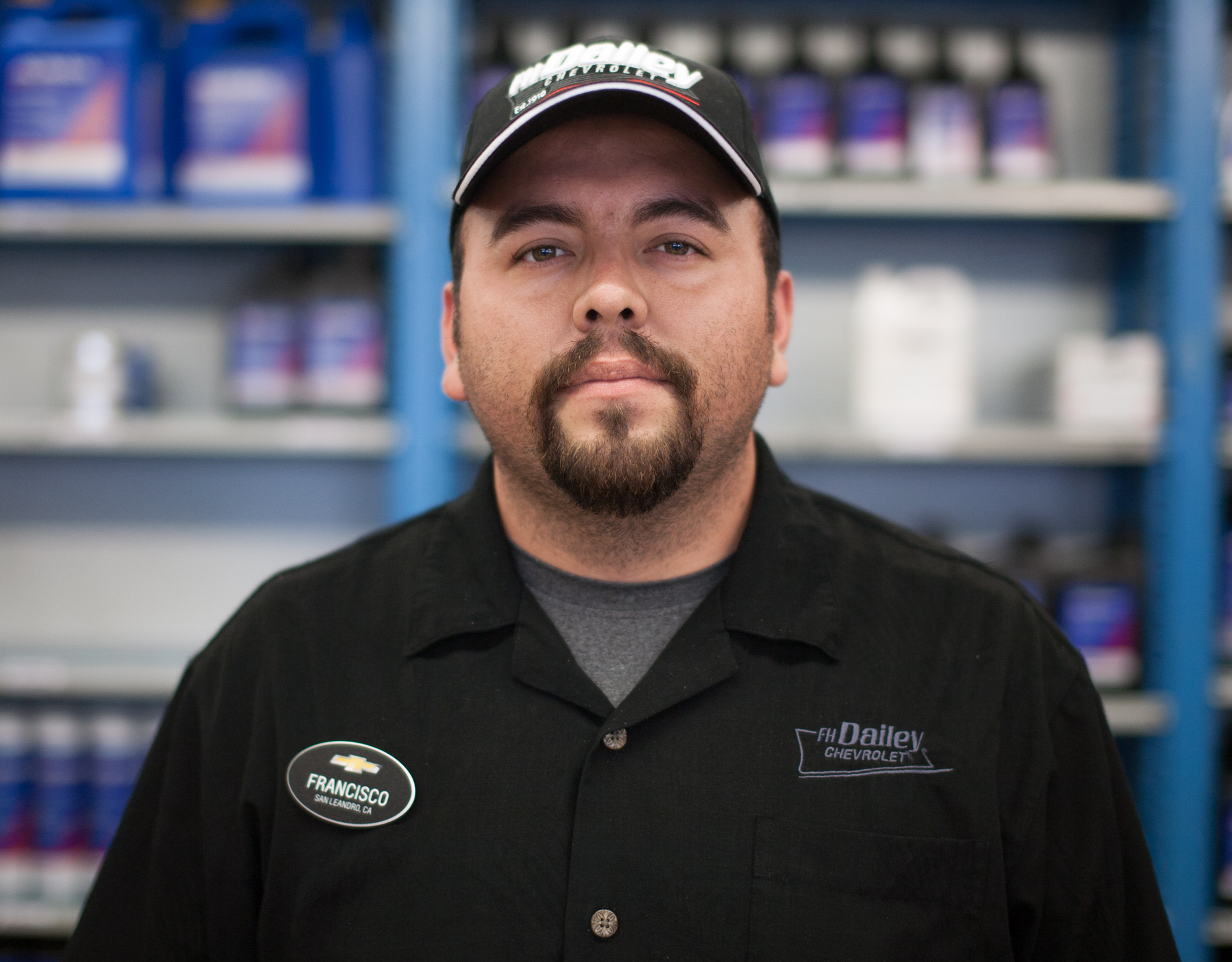 Lenny
Jaslow
Wholesale Parts Manager
Been doing GM parts for 22 years. I like giving people the business, so please, return the favor. In my spare time, I am a dad joke writer for greeting card companies. I am also a huge fan of stand-up comics, one line jokes and dry British humor.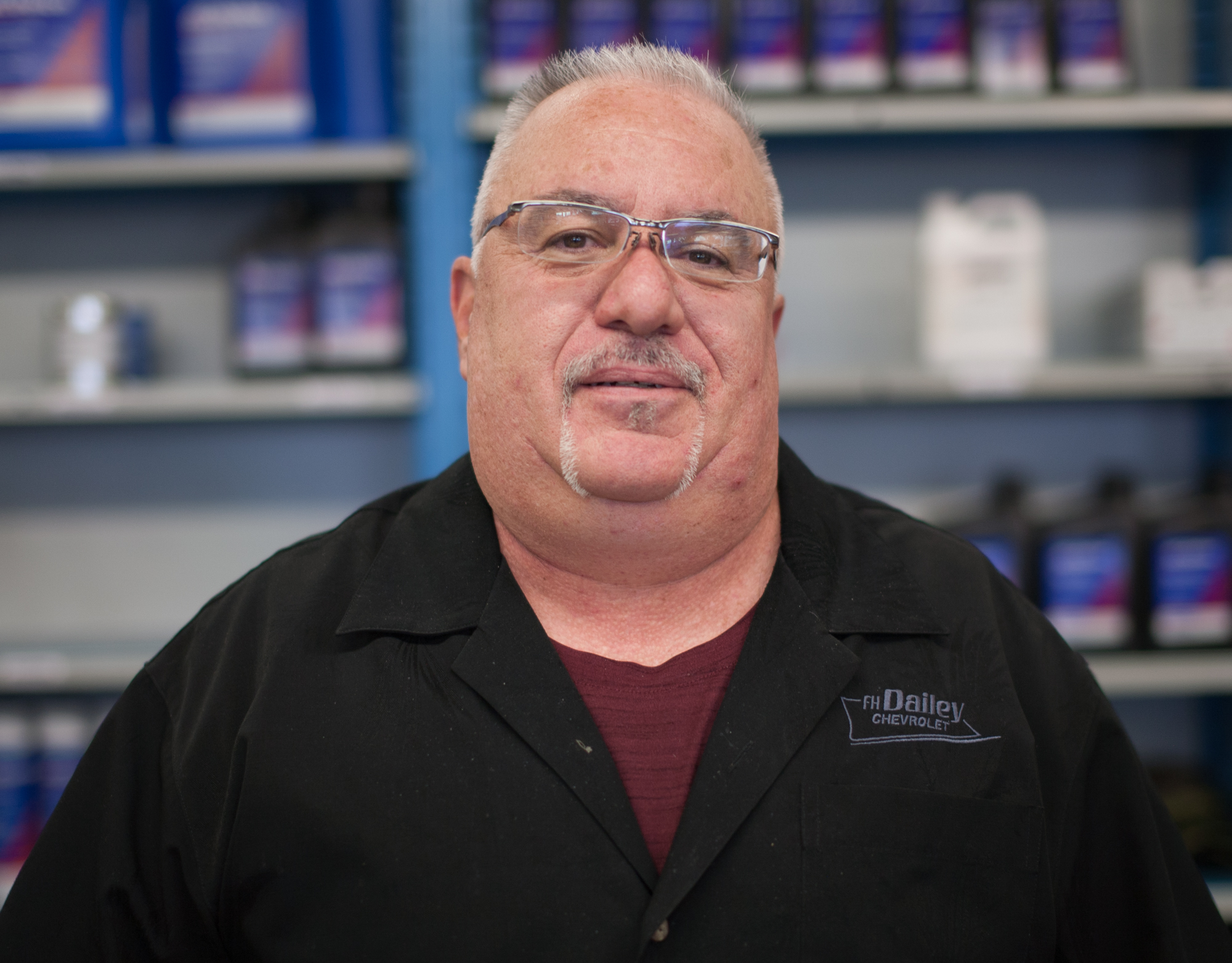 Robert
Diana
Wholesale Parts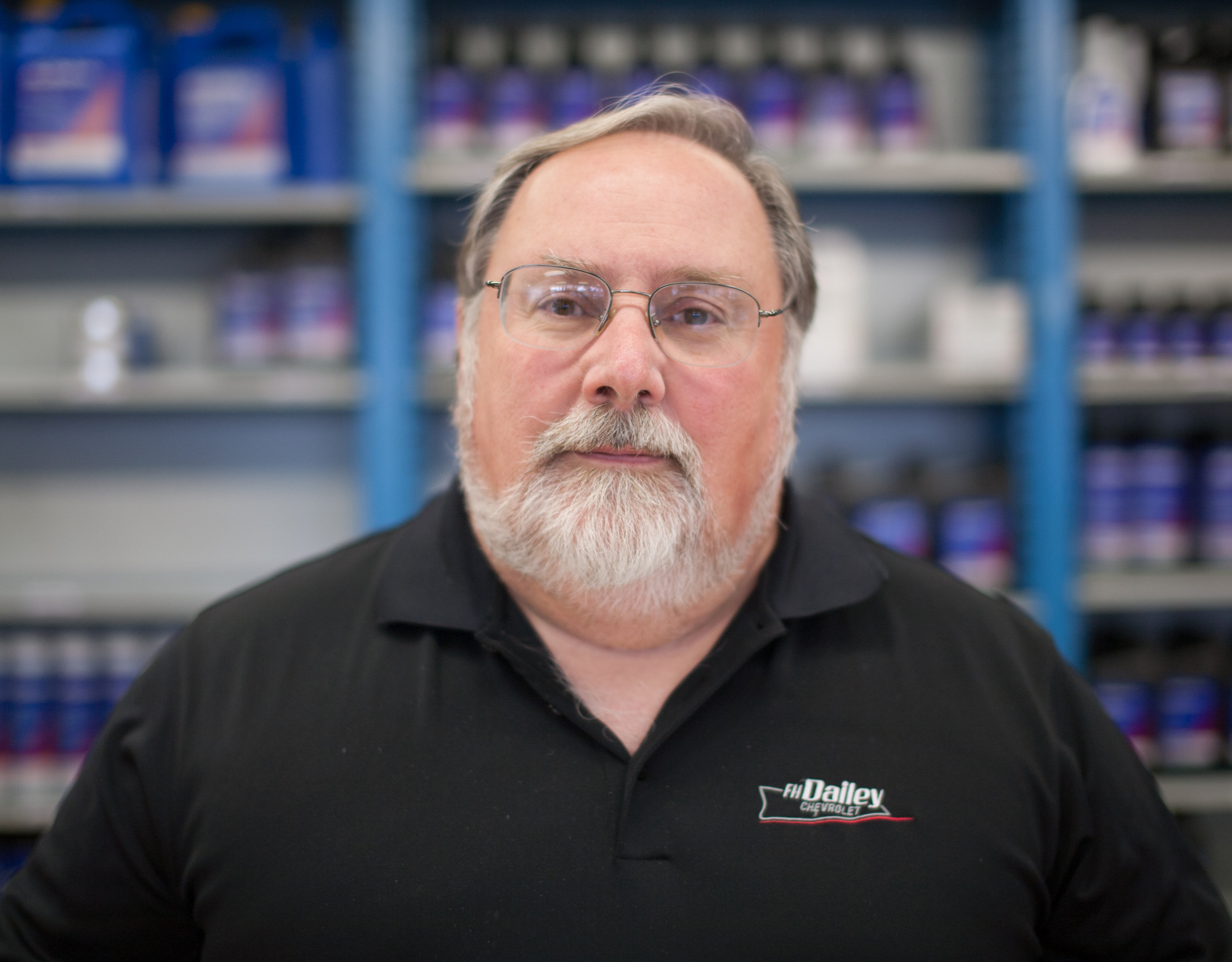 Enrico
Kemp
Wholesale Parts
Hello my name is Enrico, I've been employed with FH Dailey Chevrolet since May 2018. My job title is Wholesale Parts Consultant. I started in the automotive industry back in 1993. I've done every position within a parts department starting out as a parts driver, shipping & receiving clerk, back counter and retail sales all the way up to Parts Manager. My first car line I ever worked was Volkswagen, then Audi, Porsche, Subaru, now General Motors. Over the years I've experienced many challenges in this industry but at the end of the day it has been a blast. Looking forward to seeing you all here at FH Dailey.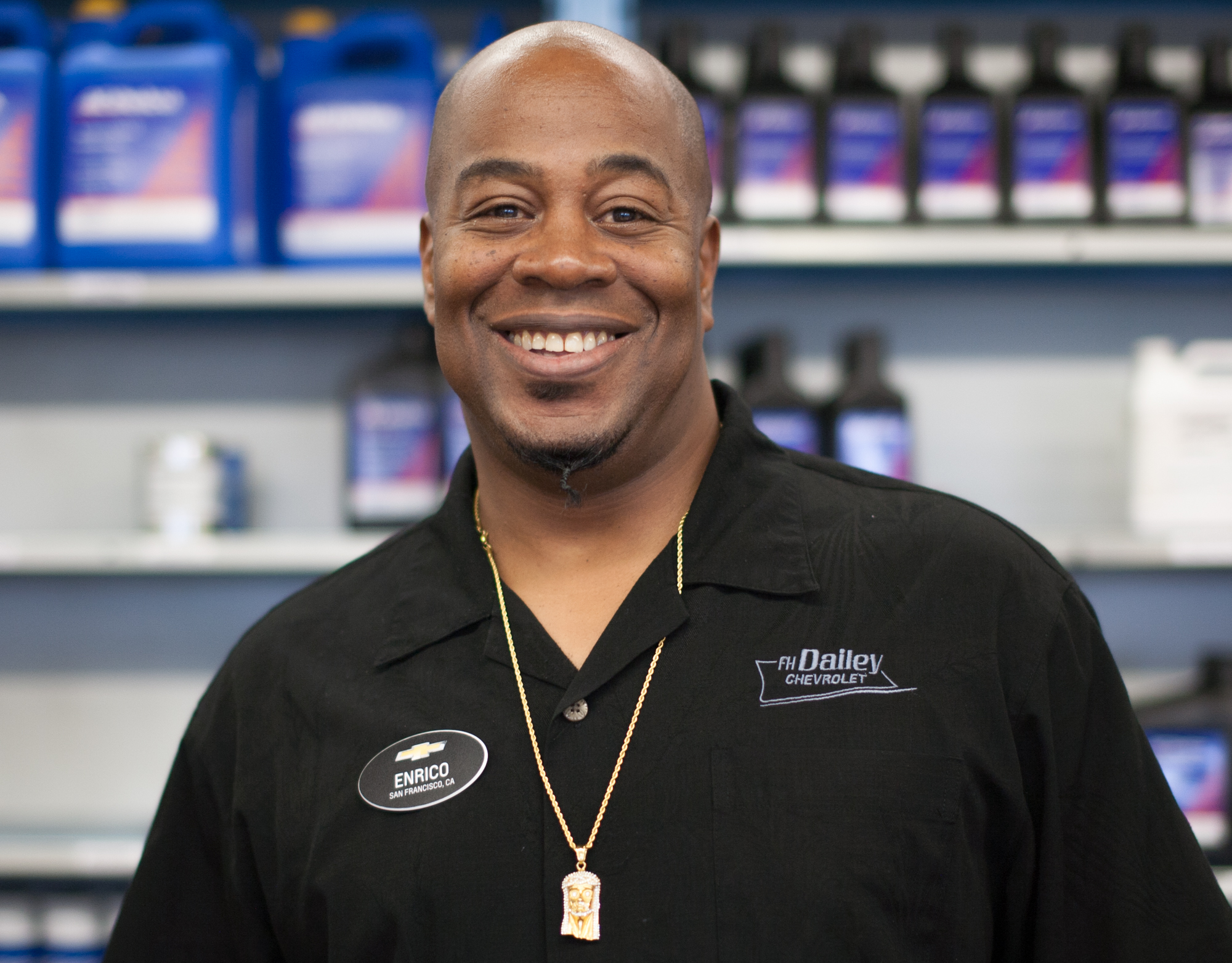 Jaime
Ortega
Retail Parts Counter
Been in the business 26 years. From Chicago, moved here 30 years ago. In my free time, I like to spend time with my family, I like to build plastic car models, I enjoy driving cross-country, I enjoy going to "Magic Mountain" with my work friends.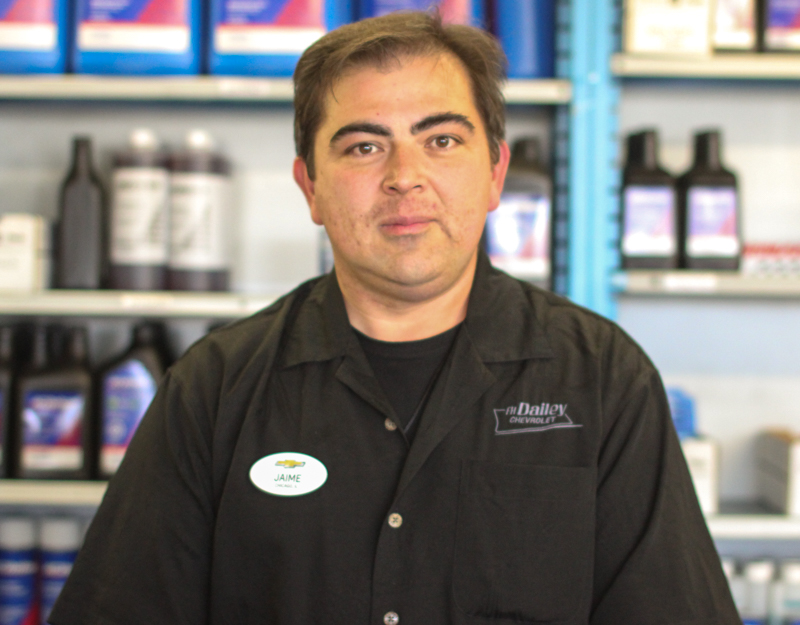 Andrew
Krahnke
Parts Clerk
I was born and raised in the East Bay. Been with the FH Dailey family since 2008. I enjoy corn flakes, long walks on short piers, and I'm captain of the FH Dailey dodgeball team. In my spare time I like to make finger puppets and I'm deathly afraid of pigeons. One thing for sure is you can never take me seriously.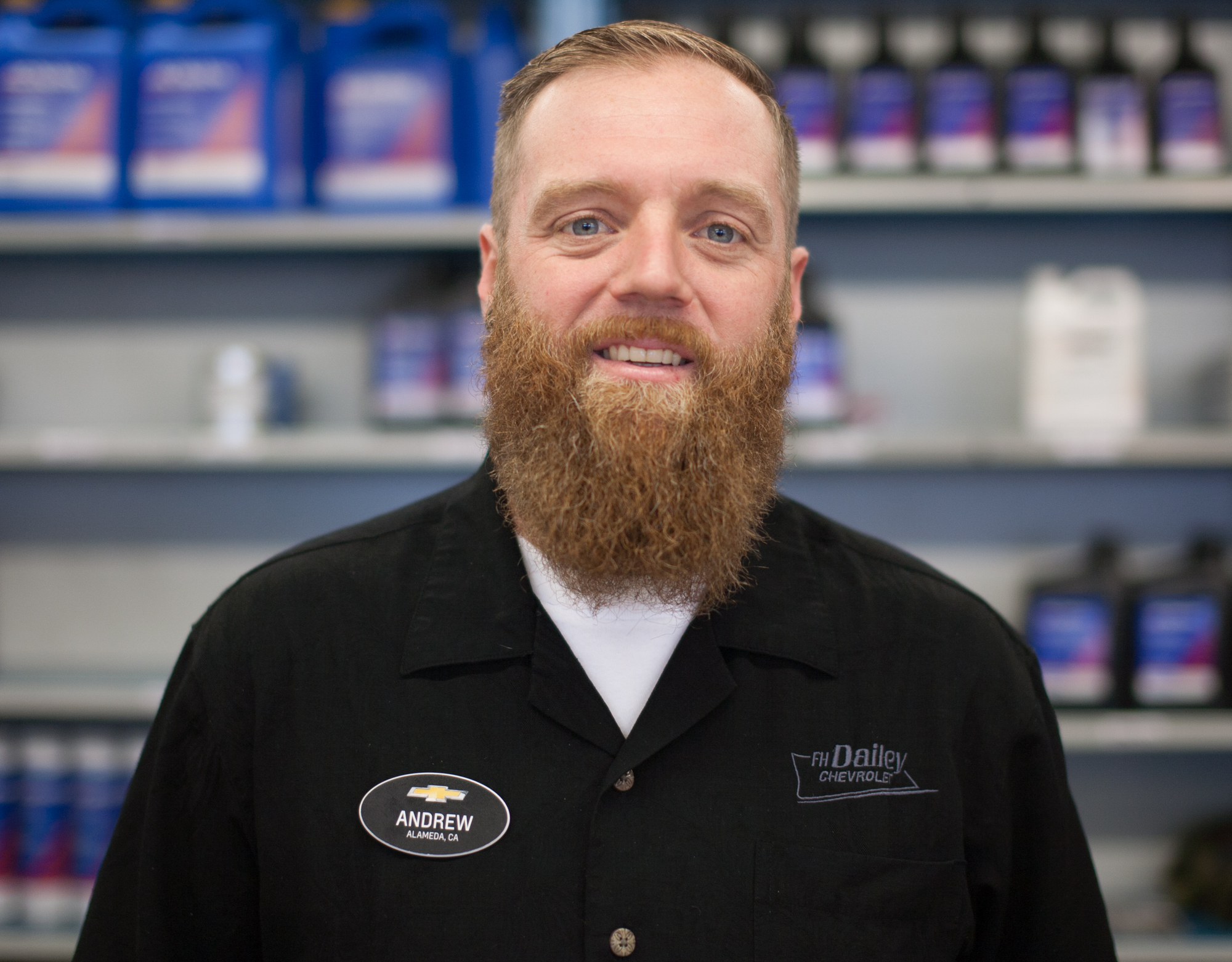 Ivan has been with FH for over 4 years, he is originally from Mexico and came over to the states when he was only 12 years old. In his free time, he enjoys writing and recording music. He's a strong believer that pineapple does belong on pizza.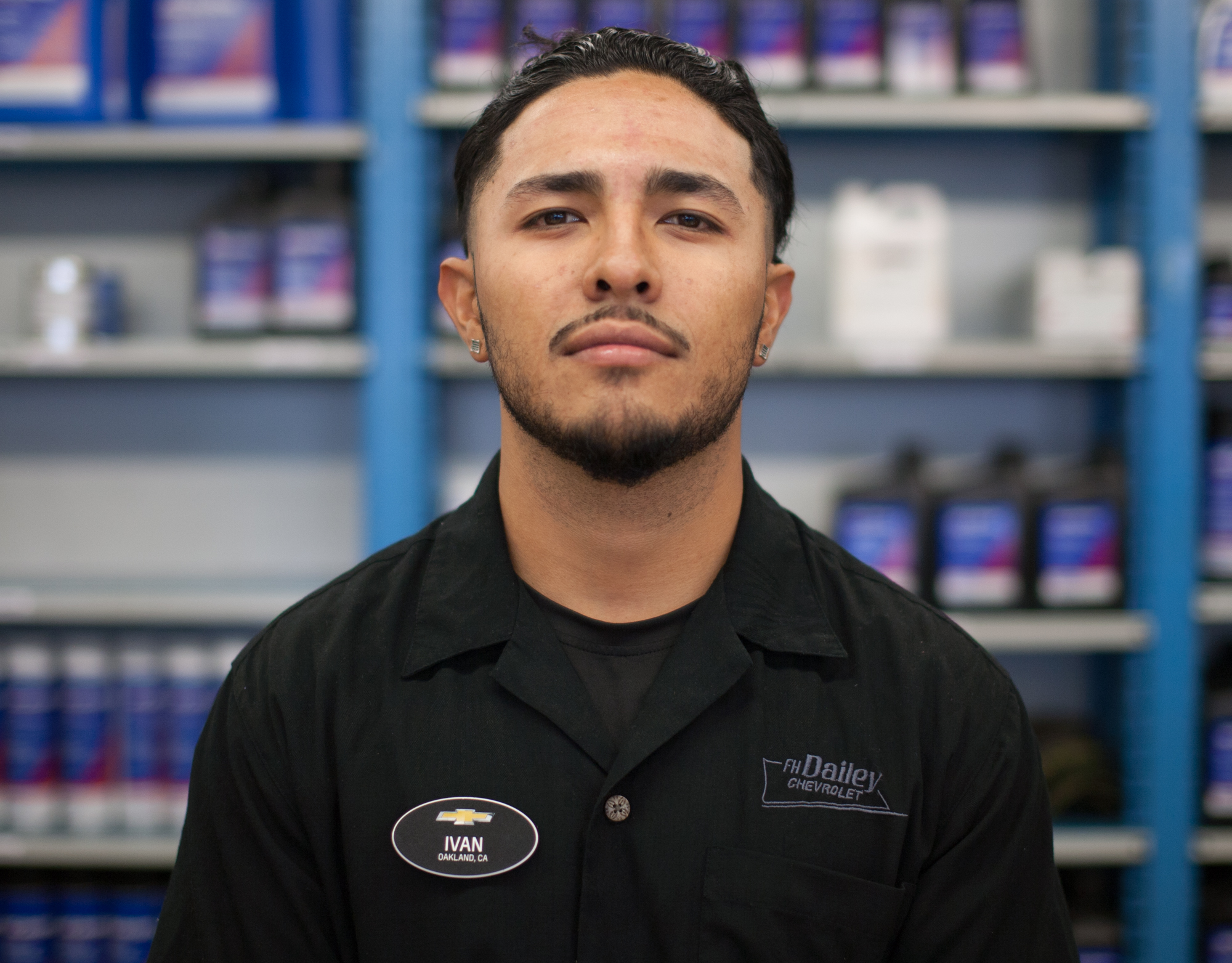 Jorge
Valdovinos
Wholesale Parts
He grew up in the auto industry learning at his uncle's shops and dad's shop his whole life. He has been working for GM the last 7 years. Started as a driver and moved up quickly learning every job in the parts department.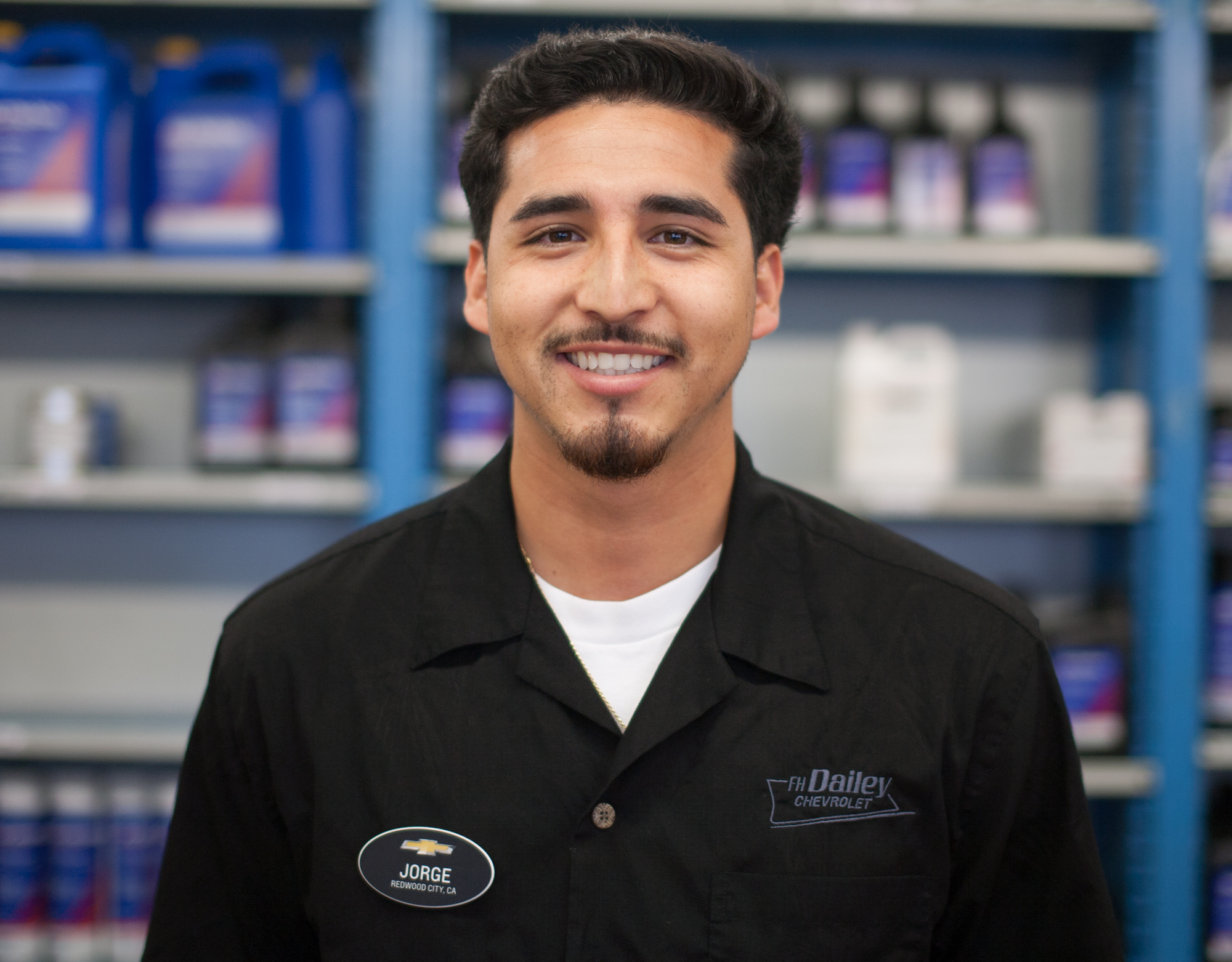 Michael
Lockett
Parts Driver
Hi my name is Michael I been employed with FH Dailey for about a year and a half and it's a really great place to work, I love it here and plan on staying here.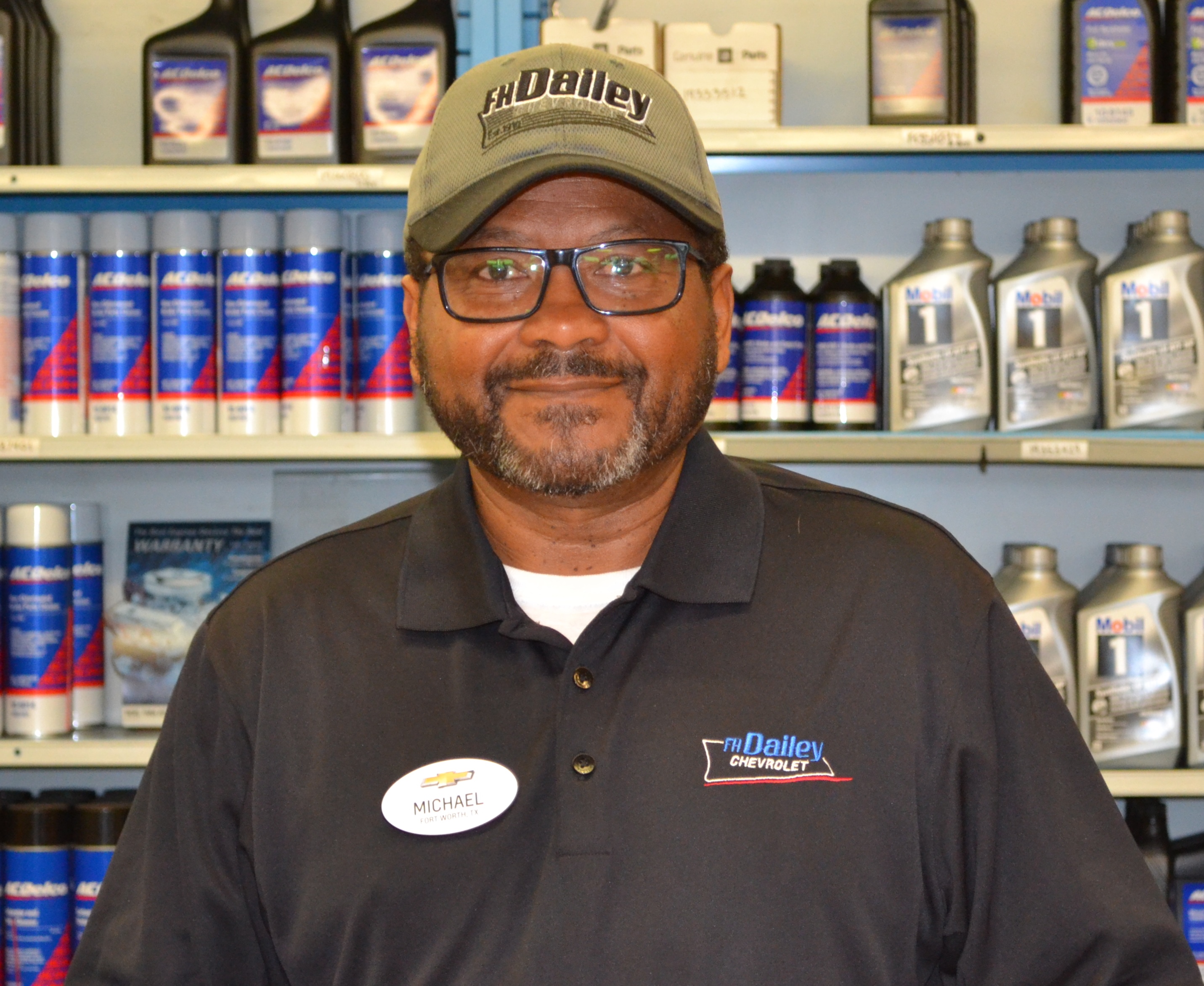 Eriberto
Gameros
Parts Driver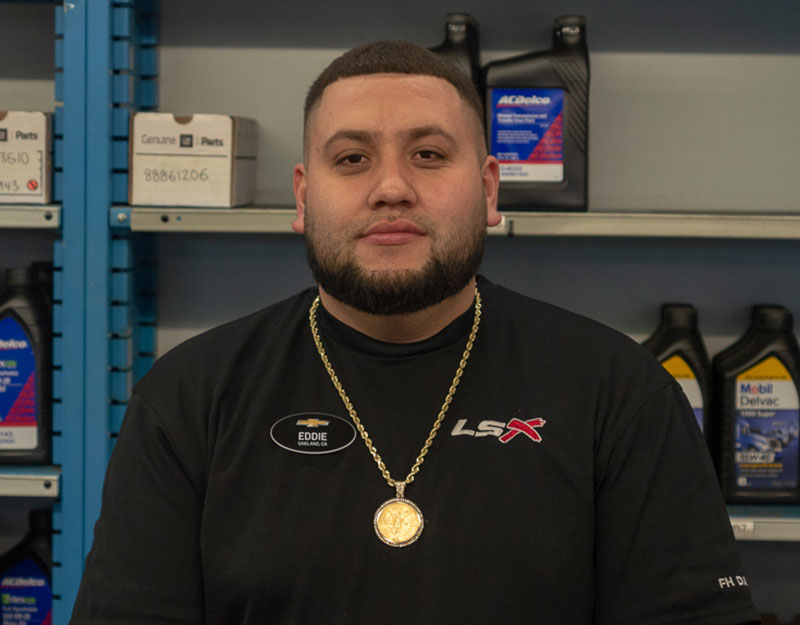 Omar
Calderon-
Parts Driver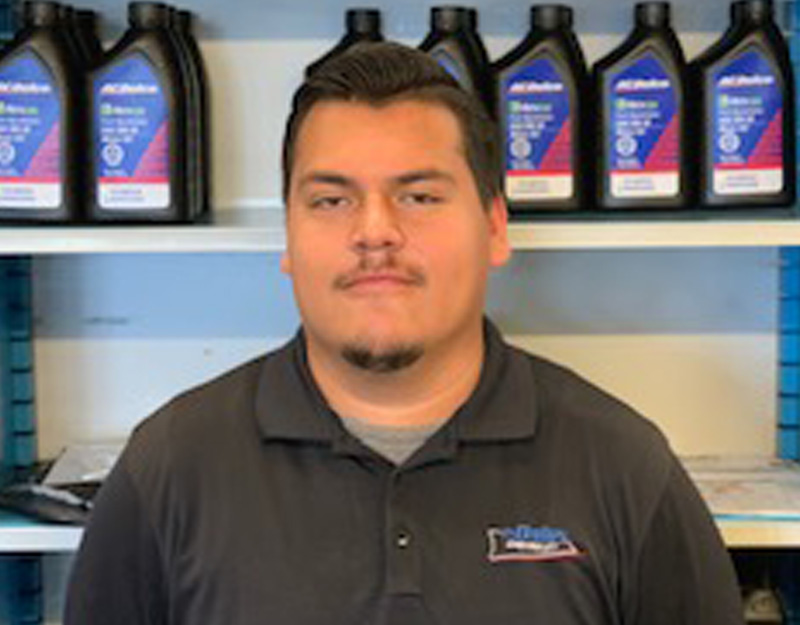 Vanessa
Carrillo
Administrative Assistant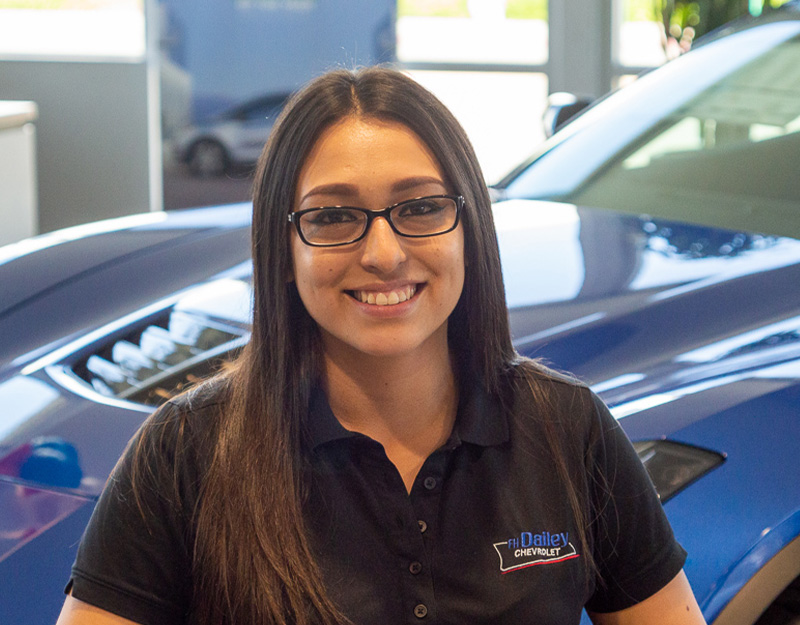 Jorge
Almendarez
Retail Parts Counter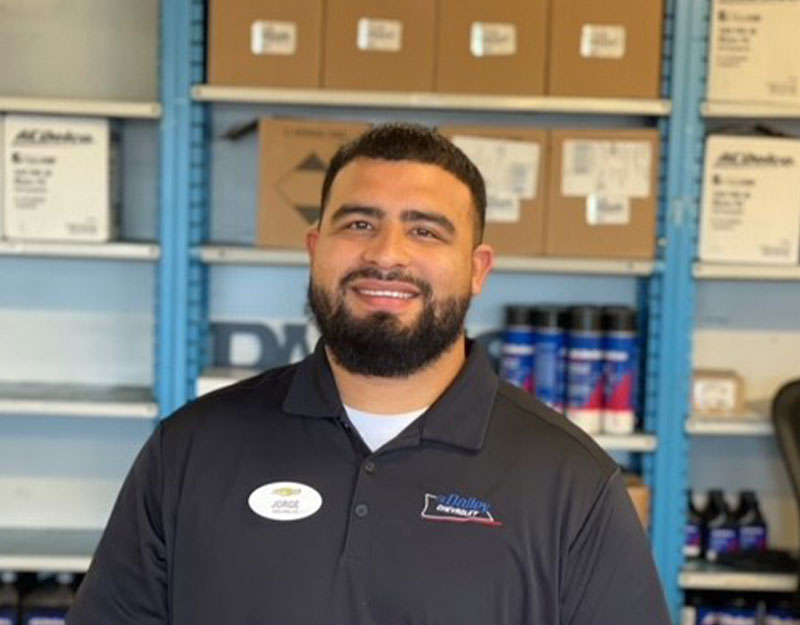 Alexis
Michel
Parts Driver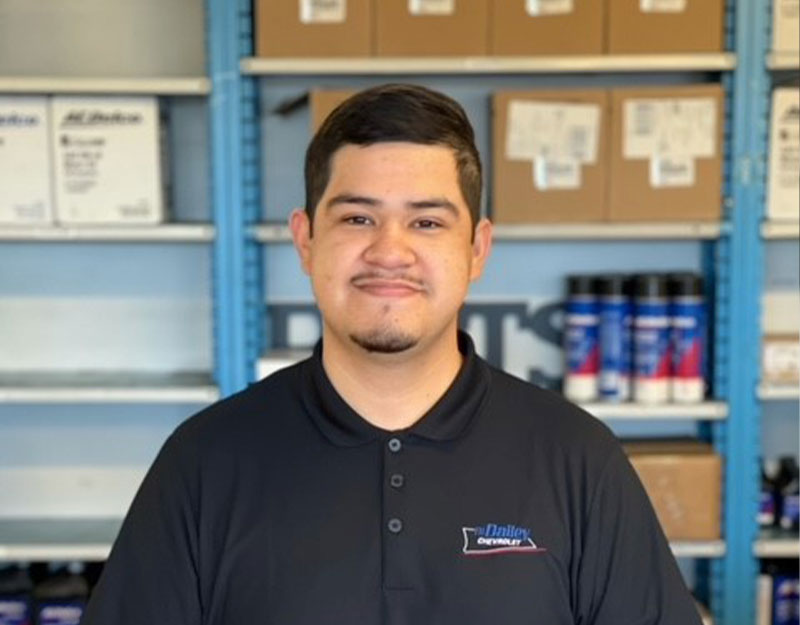 Alvin
Chandra
Finance Director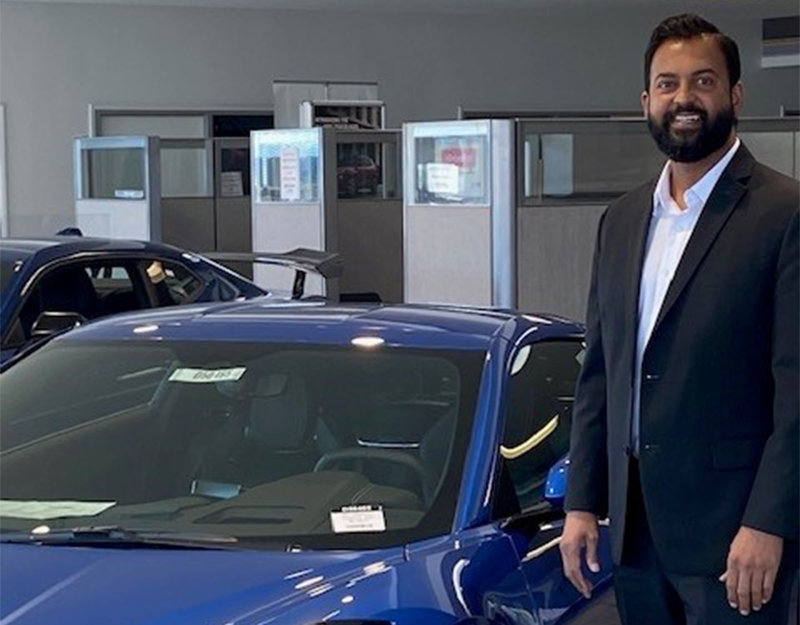 John
Eggers
Finance Manager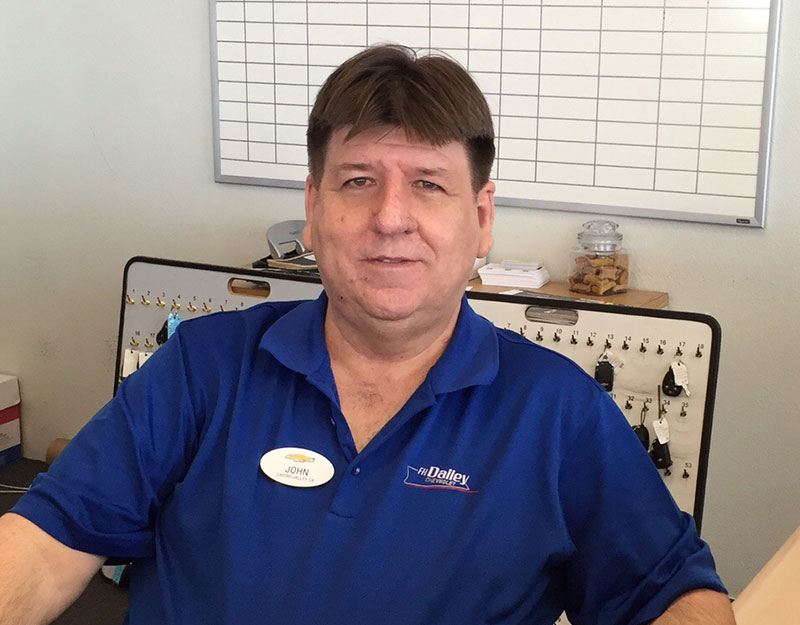 Jeremy
Martinez
Finance Manager